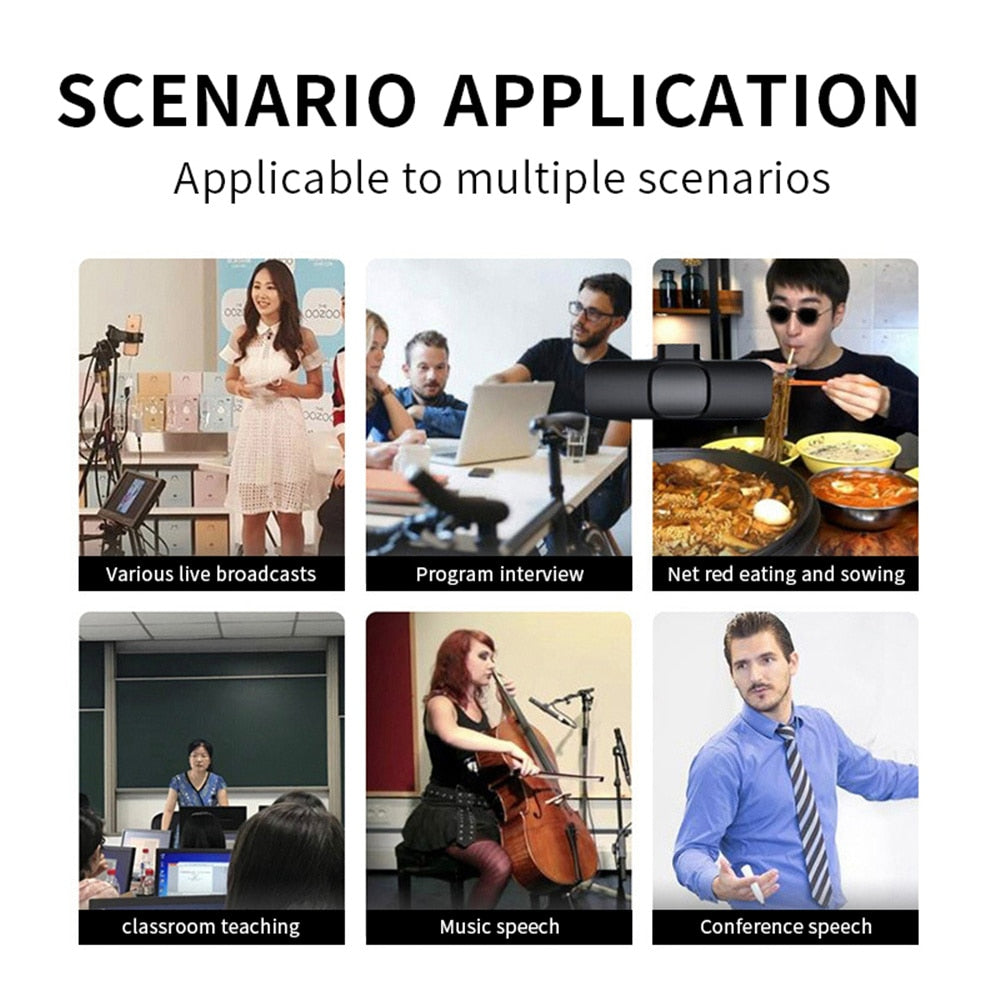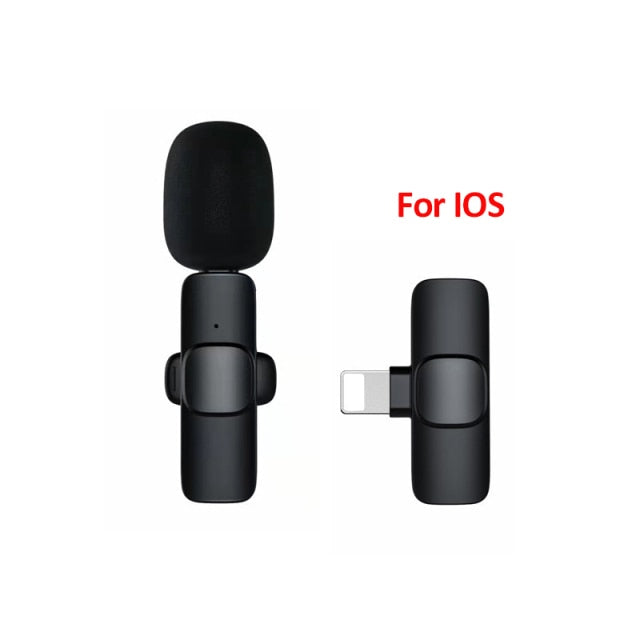 Wireless Portable Microphone
Features:
1. 9 ms ultra-low latency,20 m barrier-free reception, it can use outdoor live broadcasts and take a small video.
2. It doesn't need an APP, plug-and-play, one-click connection, easy to wear.
3. Intelligent noise reduction, long endurance of 10 hours, easy to cope with all kinds of noisy environments, worry-free shooting, meet your daily needs.
4. 360 full pointing pick up, record every detail of the sound.
5. It's Small, convenient, and compatible with various devices that support mobile phones, tablets, cameras, and notebooks.
Specification:
Frequency: 2.4GHz
Input voltage: DC4.8-5.4V
Charging port: for Lightning/Type-C
Battery capacity: 80mAh
Transmission Distance: 8 m barrier, 20 m barrier free
Microphone size: 62*23 * 28mm
Microphone weight: 7g
Receiver size: 45*27 * 7mm
Receiver weight: 4g
Package included:
1 x Rechargeable Wireless Microphone
1 x Receiver
1 x English Manual
1 x USB cable
Shipping
Yes we ship anywhere in the world, and our shipping is free!
Our order processing time is 1-5 business days. After dispatch, it usually takes 5-20 business days for orders to be delivered.
When your items are shipped out, you should receive notification from us via email providing you with a tracking number.
If you haven't received one or if the tracking number doesn't work, its okay. Contact us and we'll fix it! If you need
more detailed information, please send us an email at info@byloh.com and we'll help you out!

You have 30 days to ensure you're delighted with your purchase.
*If for any reason you're not happy, you can contact our Customer Service Department within 30 days after purchase and let them know you'd like to return your order.