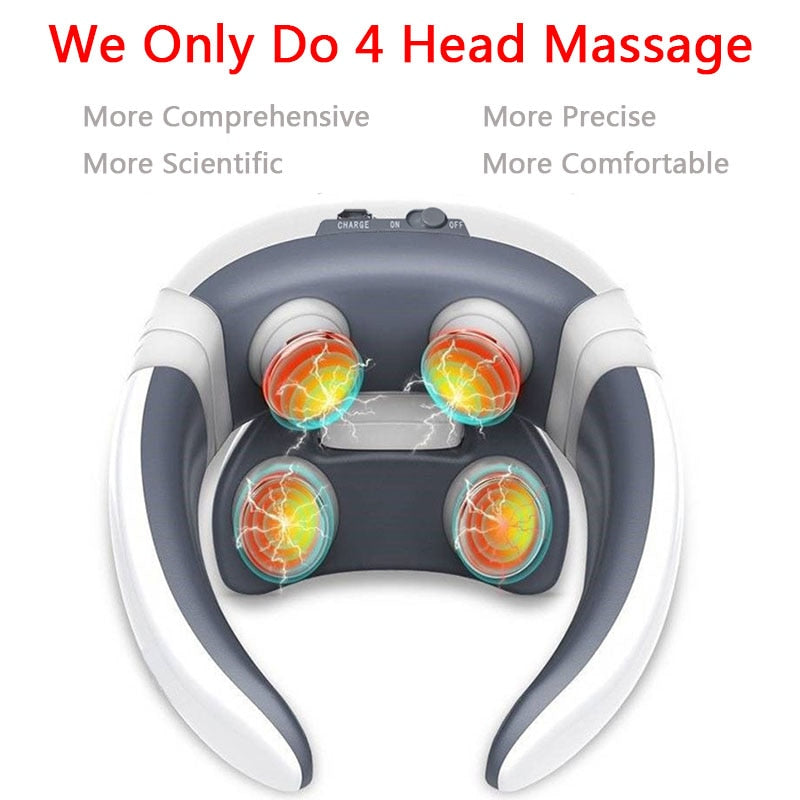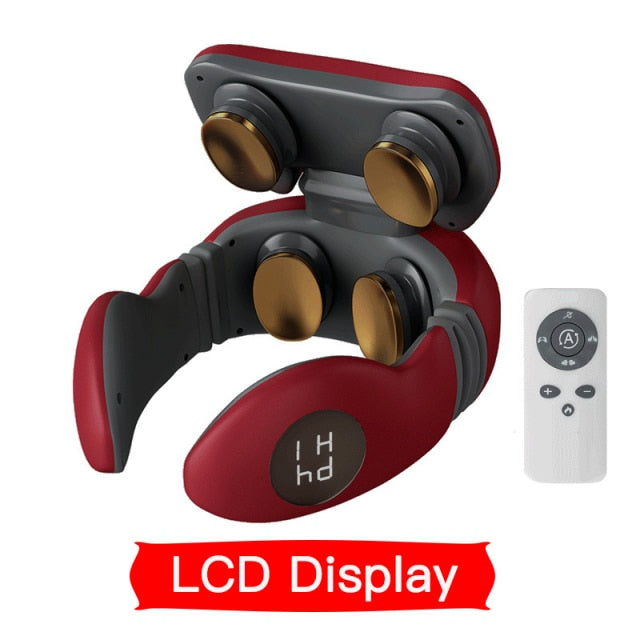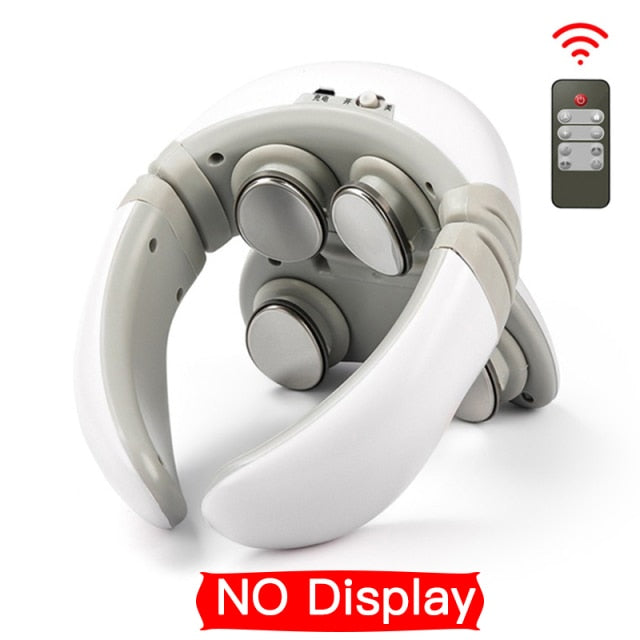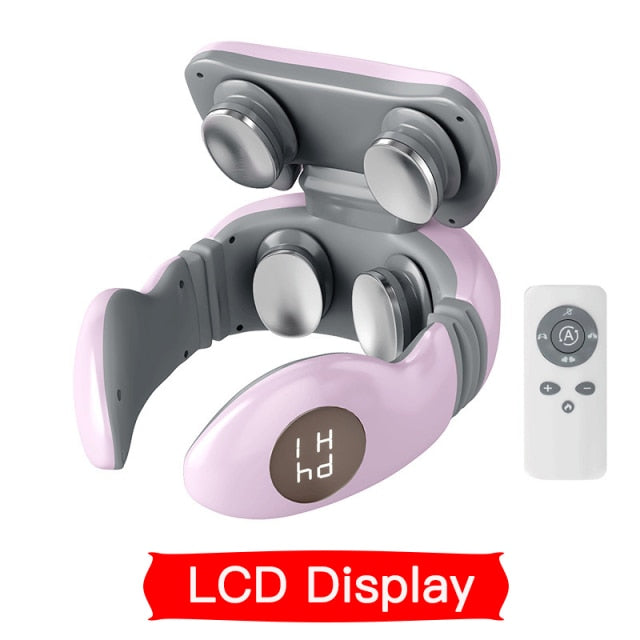 Smart Neck & Shoulder Massager
The Smart Neck & Shoulder Heat Massager can provide a variety of massage enjoyment according to your needs. It can help relieve pain in the neck, shoulders, and back. 4D modeling: Scientifically arrange four massage heads to accurately cover multiple cervical spine parts.
 ⭐️No additional cost: Tax & Shipping included!!!

If you
often get stiff neck
pressure
in the
neck and shoulder
... or you feel
neck
pain
while working. Then it would be best to have this
Smart Neck & Shoulder Massager.
Thanks to the Smart Neck & Shoulder Massager, forget the neck and shoulder discomfort
.
It
relieves pain
points through
low-frequency
electrical impulses and state-of-the-art technology known as TENS (Transcutaneous
Electrical Nerve Stimulation).
Among the
benefits
you will get is a significant
 reduction in
 the tension
in your neck by
relaxing
the tired and
sore muscles.
Using this Neck Massager for 15 minutes daily 
will help you relax and
 

alleviate
your
neck pain.
Congratulations! You've found a hidden discount code! Use code "XTRA10" at checkout to claim an additional 10% OFF your ENTIRE order!

Remember, at Byloh, we believe in the quality of our products; therefore, we offer a 30-day Money-Back Guarantee with no questions asked!
THE DEVICE YOU'VE BEEN LOOKING FOR!
Unlike traditional neck massagers, the intelligent neck massager brings clinical-grade relief technology in an elegant and compact design. It uses a patented pulse heating system for instant relief and maximal comfort.
Our engineers created six different massage modes that emulate traditional acupuncture: vibration, pressure, electro-stimulation, shiatsu, pulse, and automatic, allowing your rigid connective tissue to relax instantly by accessing the depth of your trigger points.
DISCOVER THE TENSTM TECHNOLOGY
The intelligent neck massager combines low-frequency electrical impulses with constant heat and TENS TM technology (Transcutaneous Electrical Nerve Stimulation). TENS electrical impulses flood the nervous system, reducing its ability to transmit pain signals to the spinal cord and brain. This technology has unlimited benefits, allowing you to release natural painkillers called endorphins.
This technology has unlimited benefits that allow the release of natural painkillers called endorphins; TENS electrical impulses flood the nervous system, reducing its ability to transmit pain signals to the spinal cord and brain.
CLINICAL QUALITY IN YOUR POCKET
Anywhere, anytime, anyplace.
There is no need to invest in multiple expensive massage sessions anymore.
Thanks to its rechargeable and portable features, the intelligent self-healing neck massager can be used anywhere you want. Whether you're in the airplane, in bed, or at work, we built the perfect combination for neck pain relief.
Use it for 15 minutes each day for the best results. Try not to Let the massager fall asleep while using it to regain mobility during work breaks.
Pregnant women, pregnancies
Pregnancy sometimes generates hormonal changes and is accompanied by muscular tension. As a pregnant woman, you, unfortunately, cannot take painkillers. Don't worry: The 4D Neck Massager will offer you all the comfort you need.
Stress resistance and relaxation
Need to clear your head, relax, and enjoy a peaceful moment? Put on your 4D Neck Massager device and enjoy a relaxing massage.
PACKAGE CONTENTS:
• 1X 4D Neck Massager
• 1 x USB Charger
• 1x Remote Control
NOTE: Please use Aloe Vera Gel and make sure all four heads are close enough to your neck's skin. 
Shipping
Yes we ship anywhere in the world, and our shipping is free!
Our order processing time is 1-5 business days. After dispatch, it usually takes 5-20 business days for orders to be delivered.
When your items are shipped out, you should receive notification from us via email providing you with a tracking number.
If you haven't received one or if the tracking number doesn't work, its okay. Contact us and we'll fix it! If you need
more detailed information, please send us an email at info@byloh.com and we'll help you out!

You have 30 days to ensure you're delighted with your purchase.
*If for any reason you're not happy, you can contact our Customer Service Department within 30 days after purchase and let them know you'd like to return your order.