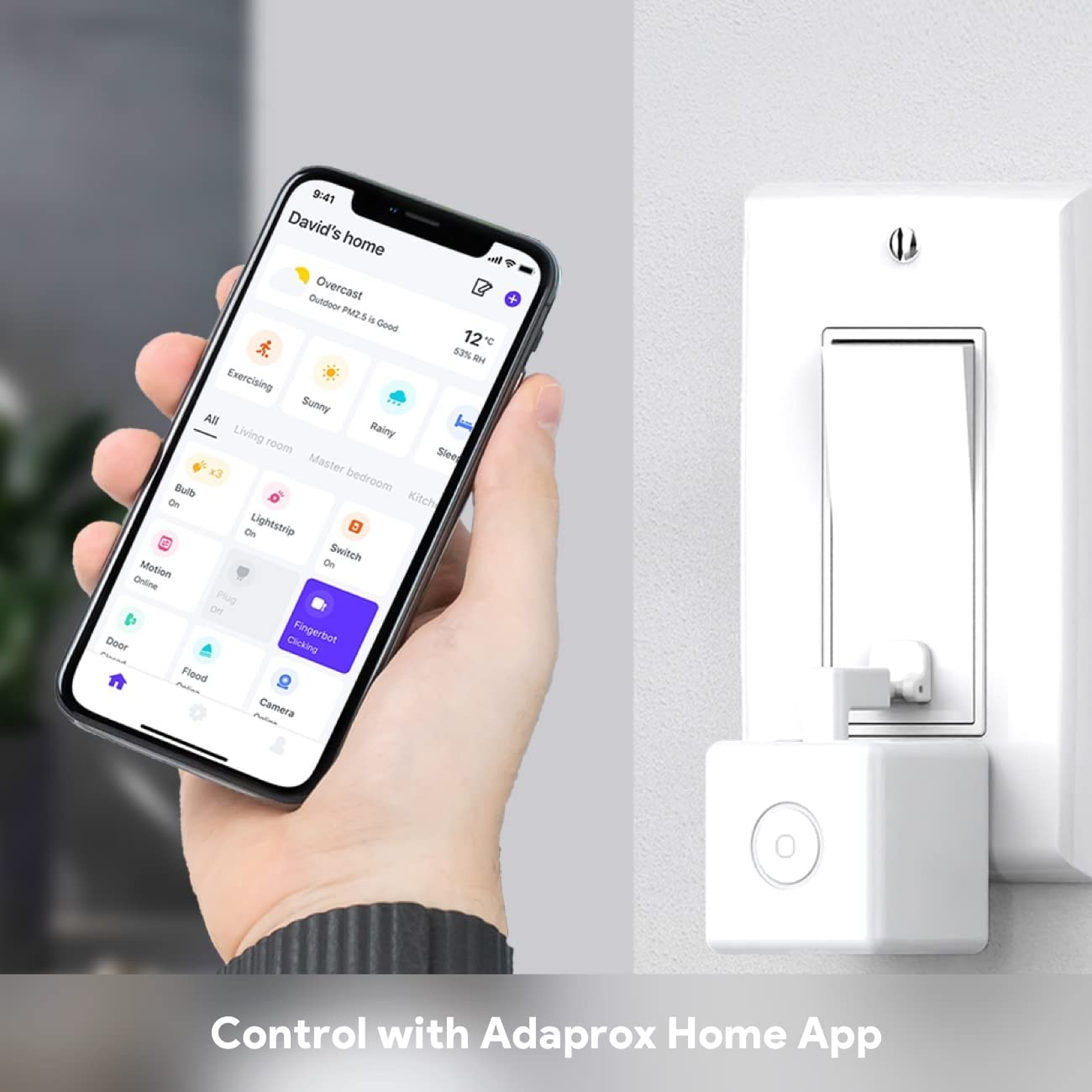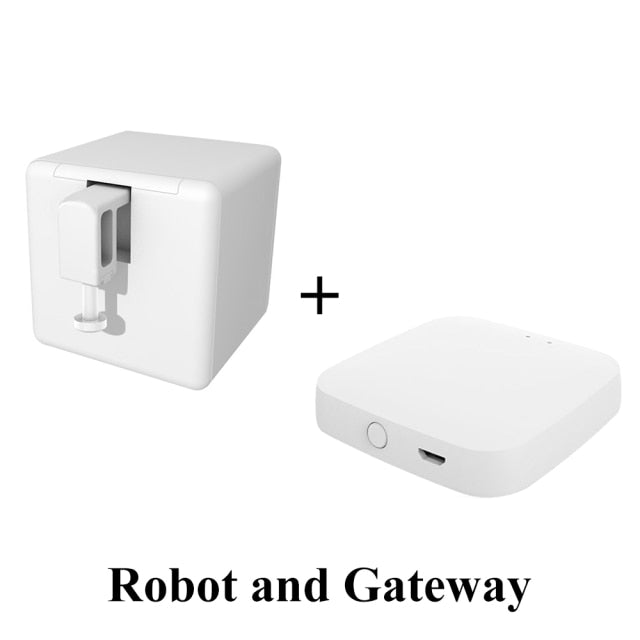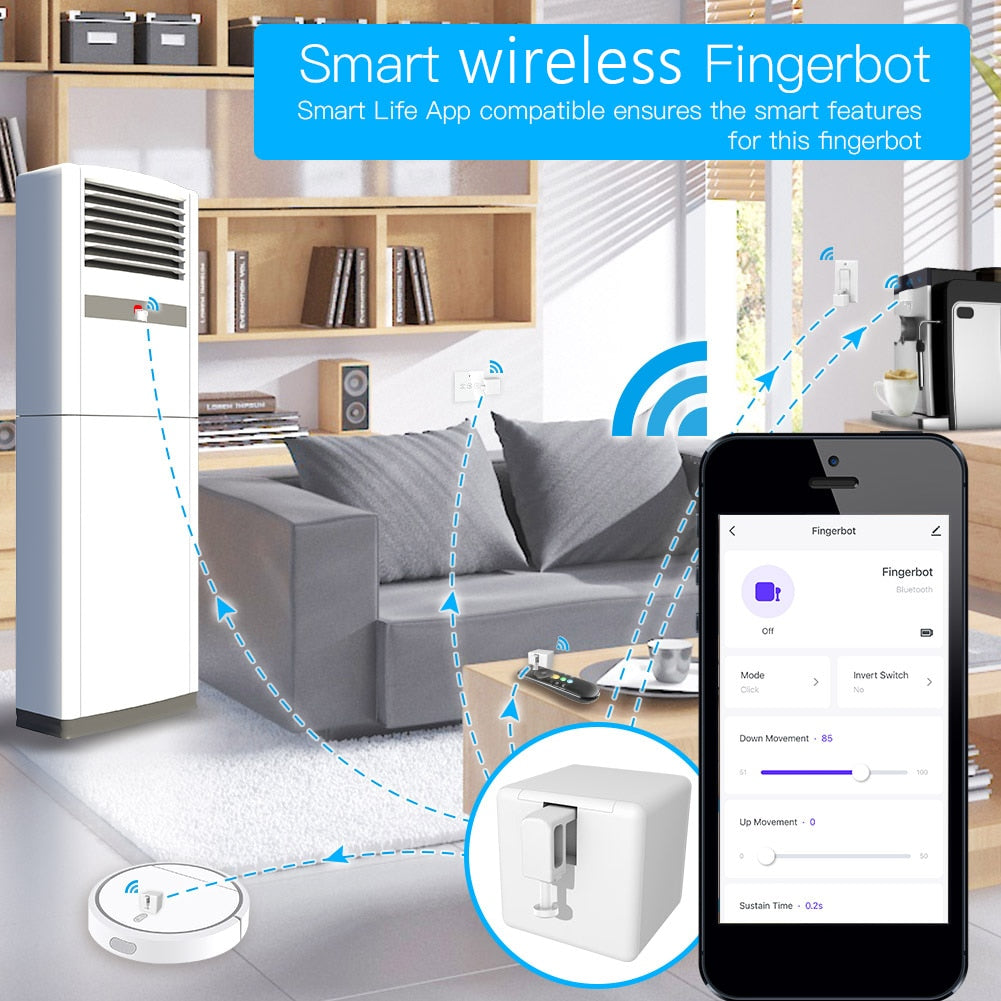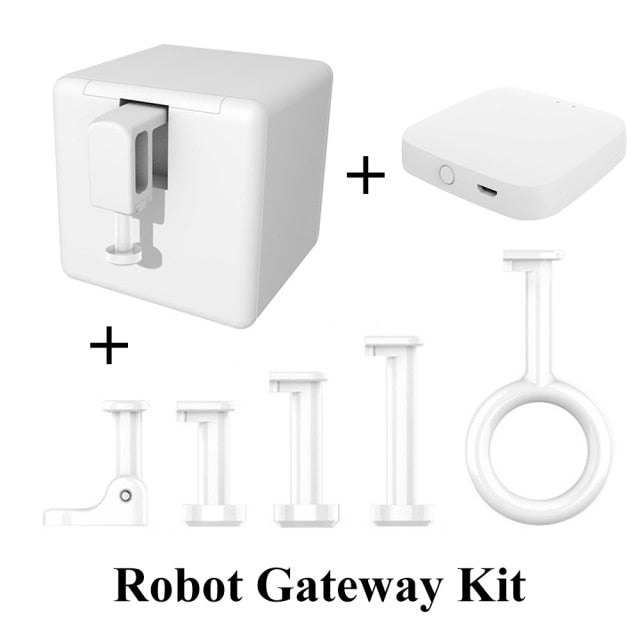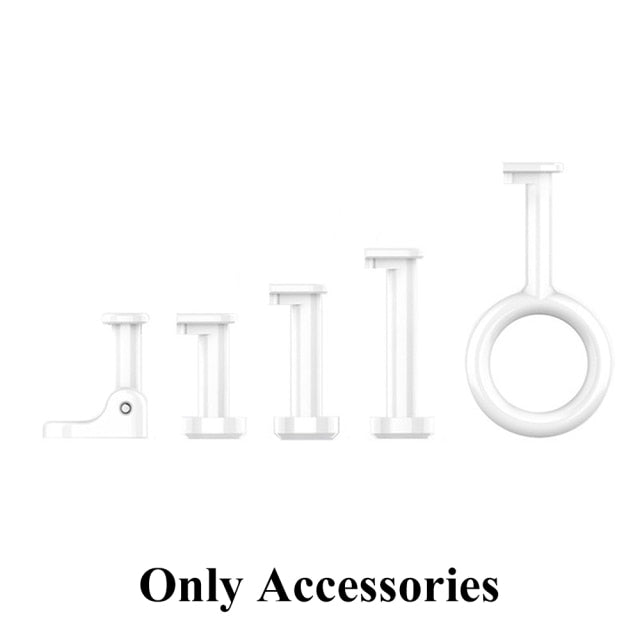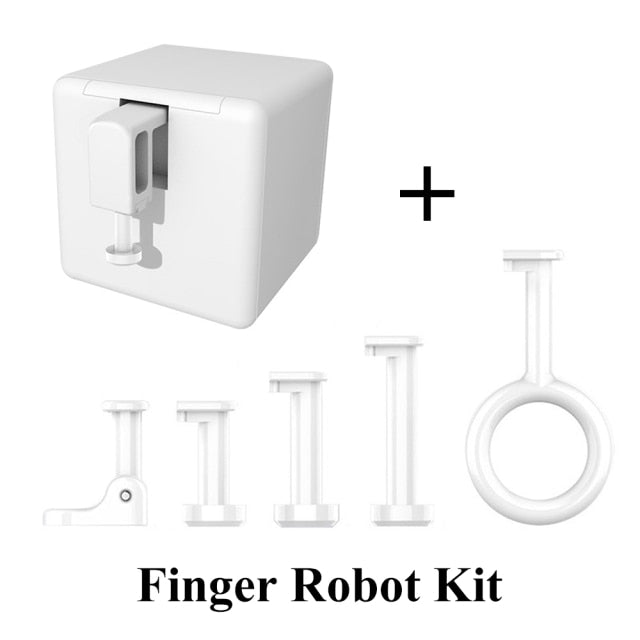 Smart Fingerbot Button Switch
✅ ENJOY YOUR SMART LIFE: With this intelligent finger bot, you will get the most miniature robot in the world. This practical, exciting, and attractive solution will make your home smarter and lifestyle easier.
✅ EASY TO OPERATE: You can mechanically operate all the house's buttons and switches from a long distance. You can use voice and apps to turn all functions on and off. Put it on the coffee machine, light switch, and anything with an "on/off" button.
✅ REMOTE CONTROL: You can control and remotely manage all connected devices through the Bluetooth gateway through smart devices. You can also feel safe when you are not at home by turning on the device.
✅ COMPATIBLE: With Alexa or Google Assistant, you can directly turn on or off all connected devices through it. No need to use mobile devices anymore. An intelligent finger robot for daily use!
✅ EASY TO USE: You can set up this smart finger robot to turn all functions on and off according to your schedule. It comes with mechanical arms of different lengths and shapes.
Multiple control methods
App control
Send commands to your Fingerbot on your phone via Bluetooth, and the Fingerbot will switch the lights for you.
Set timers
Set a timer for Fingerbot to trigger itself automatically. And it will prepare your morning coffee every day!
More features with hub
HomeHub Bluetooth (sold separately) will empower your Fingerbot with all cloud services. Enjoy the hands-free experience with your favorite voice assistants! More features, including Wi-Fi control and home automation, are also unlocked.
More fun with the customized program!
Want someone to press the button repeatedly? Fingerbot Plus will still be your best choice! With the built-in customized program feature, you can ask your Fingerbot to press the 'enter' key once every 10 seconds!
NOTICE:

The item is non-waterproof. Do not install it on an underwater appliance.

Do not hinder the movement of the Fingerbot's arm when working. Otherwise, it may cause the arm to fall off and damage the motor inside the Fingerbot.
Specifications
Functionaries: App Control, Voice Control, Scheduler, Cloud Control
System support: Compatible with iOS 11 and above, for Android 9.0 and above
Product size: 34*34*34mm
Product weight: 38g
Communication protocol: BLE 4.2
Battery: CR2(Include)
Stall torque: 1.8 kgf·cm
Working temperature: -10 ~ +45℃ 

Shipping
Yes we ship anywhere in the world, and our shipping is free!
Our order processing time is 1-5 business days. After dispatch, it usually takes 5-20 business days for orders to be delivered.
When your items are shipped out, you should receive notification from us via email providing you with a tracking number.
If you haven't received one or if the tracking number doesn't work, its okay. Contact us and we'll fix it! If you need
more detailed information, please send us an email at info@byloh.com and we'll help you out!

You have 30 days to ensure you're delighted with your purchase.
*If for any reason you're not happy, you can contact our Customer Service Department within 30 days after purchase and let them know you'd like to return your order.