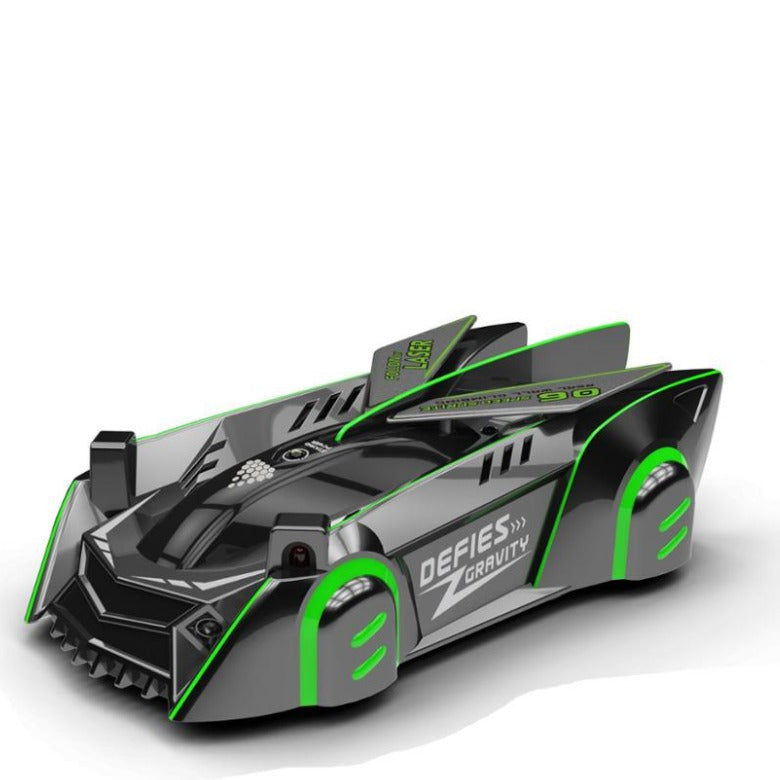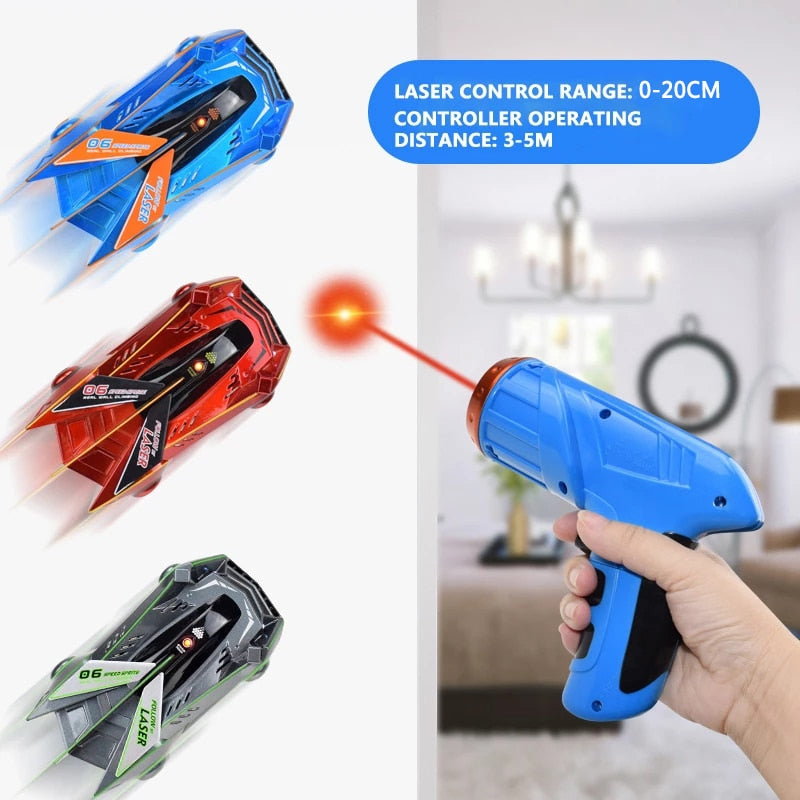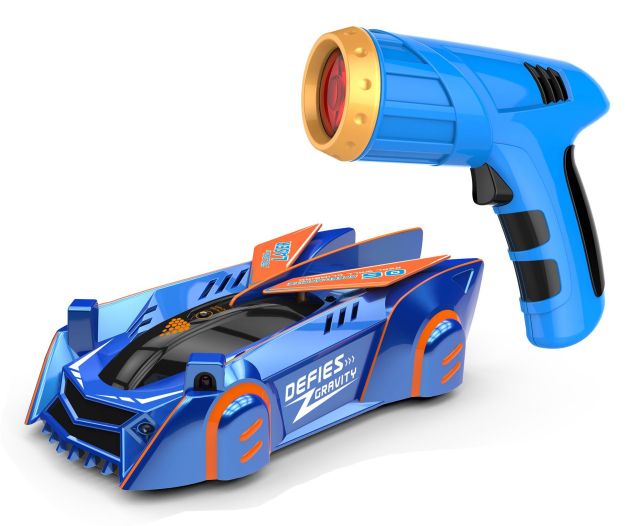 RC Car Electric Anti Gravity
Feature:
● Wall Climbing Race Car: Defy gravity with the Zero Gravity Laser! Using patented wall climber technology, this lightweight Vehicle drives on floors, walls & even upside down on the ceiling!
● Led Light Controller: Point the controller's LED light at any smooth surface within a 1-foot radius of the Vehicle & the race car will chase it in any direction you want at super-fast speeds!
● USB Rechargeable: The race car is easy to recharge with an included USB charging cable so that you can power up to race over & over! The controller uses 3 AAA batteries (not included). It comes with an instruction guide
● Air Hogs Action: We make an array of exciting remote control vehicles, including race cars, tanks, boats, planes, rockets, stunt motorcycles, battle robots, hovering spheres & Star Wars ships
● Cutting Edge Rc: We've got RC vehicles for both indoor & outdoor play, as well as for racing, stunts, all-terrain, flying & hover capabilities!
Specifications:
● Remote control distance: About 3-5m
● Charging time: About 30-40 minutes
● Use the time of wall-climbing Vehicle on the ground: 20-30 minutes
● Use the time of wall-climbing Vehicle on vertical wall or ceiling: 7-10 minutes
● Product color: Red/Green/Blue
● Body battery: 3.7V 250mah lithium battery
● Product size: 15*8.5*4.5cm
● Remote control battery: 3 * 1.5V AAA without package
● Charging mode: USB charging
Note: If it can't climb the wall, Please turn on this button
Infrared induction wall climbing car
●Gravity racing
●Stunt climbing wall
●Remote control car
Multiple play modes
●You can climb and drive on the wall/ceiling/floor/smooth glass and experience the happiness a car brings you!
Lightweight body
●The car shell is lightweight plastic, making it easier for the car to be attached to a smooth wall.
Laser control
●Point the laser beam anywhere on the wall, ceiling, or ground to control the car's direction.
Resistance to gravity, unimpeded
●With the grip technology, the gravity racing car will take you to resist the force of gravity and fly on a smooth surface.
Multi-directional flexible control
●Use the laser to remotely control multiple forward directions of the car to control the car to spin or spin.
Adjustable Third Gear
● Left: Turn Off
● Middle: On the ground
● Right: Up Wall
With Led Light
● With the led light will be so much fun playing at night.
Extraordinary Adsorption Capacity
● Extraordinary adsorption capacity makes the car wandering around the wall more straightforward; it goes smoothly.
Three Operation Mode
1. On Ground
2. On Ceilings
3. Up Walls
Perfect Appearance
● Perfect 3d sculpture shape, resistance to scratch UV metallic painting
Shipping
Yes we ship anywhere in the world, and our shipping is free!
Our order processing time is 1-5 business days. After dispatch, it usually takes 5-20 business days for orders to be delivered.
When your items are shipped out, you should receive notification from us via email providing you with a tracking number.
If you haven't received one or if the tracking number doesn't work, its okay. Contact us and we'll fix it! If you need
more detailed information, please send us an email at info@byloh.com and we'll help you out!

You have 30 days to ensure you're delighted with your purchase.
*If for any reason you're not happy, you can contact our Customer Service Department within 30 days after purchase and let them know you'd like to return your order.