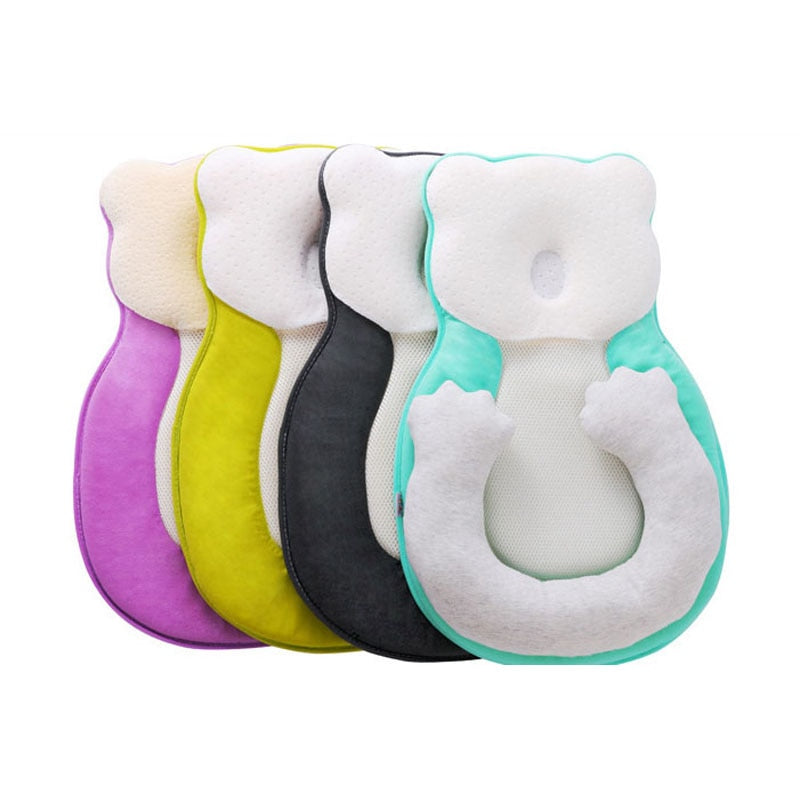 Aby Portable Baby Bed
TIRED of not getting a good night's sleep is waking up constantly taking its toll. Wish your little one could sleep anywhere when out and about.
The Aby Portable Baby Bed is designed for comfort and better sleep for your little one.
Use it at home in a cot/crib/bassinet, or take it on the go!
Lightweight and easy to take with you!
 Made with 100 % Breathable Materials •
Machine washable
 Adjustable for newborns up to 12 months
Anti - Rollover Shaped Pillow
The shape of our baby bed imitates the infant's embryo period and Mimics the shape of the female uterus. It has an ANTI-ROLLING-shaped pillow to prevent them from spilling into awkward positions.
Reduces the Risk of Flat - Head
The pediatrician designed a headrest to distribute pressure evenly over the skull and neck. This helps the baby develop the proper head shape and prevents the flat head syndrome risk.
 Facilitates Digestion 
To help with the baby's digestive discomfort, an adjustable positioning cushion raises the legs of your little one.
Provides Ultimate Comfort 
The Aby Portable Baby Bed is made of soft, breathable fabric that keeps the back and neck areas of the baby calm.
Helps Prevent Startle Reflex
Built-in cushioned edges are an essential part of the beneficial design. It creates a cocoon feel that reassures the baby and prevents the startle reflex, also known as the Moro reflex.
Give your little one the gift of a good night's sleep today!
Shipping
Yes we ship anywhere in the world, and our shipping is free!
Our order processing time is 1-5 business days. After dispatch, it usually takes 5-20 business days for orders to be delivered.
When your items are shipped out, you should receive notification from us via email providing you with a tracking number.
If you haven't received one or if the tracking number doesn't work, its okay. Contact us and we'll fix it! If you need
more detailed information, please send us an email at info@byloh.com and we'll help you out!

You have 30 days to ensure you're delighted with your purchase.
*If for any reason you're not happy, you can contact our Customer Service Department within 30 days after purchase and let them know you'd like to return your order.