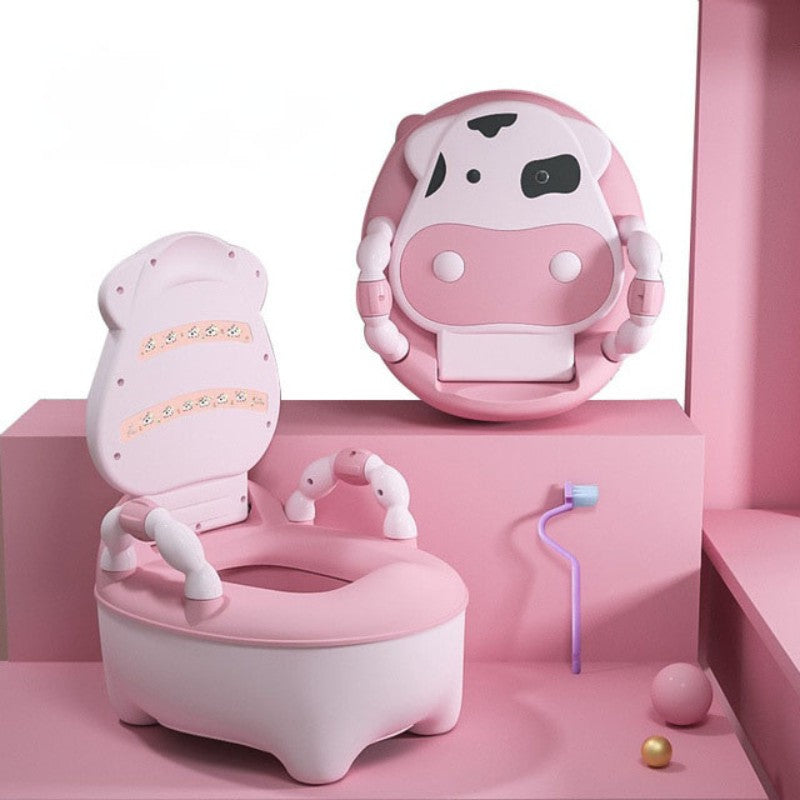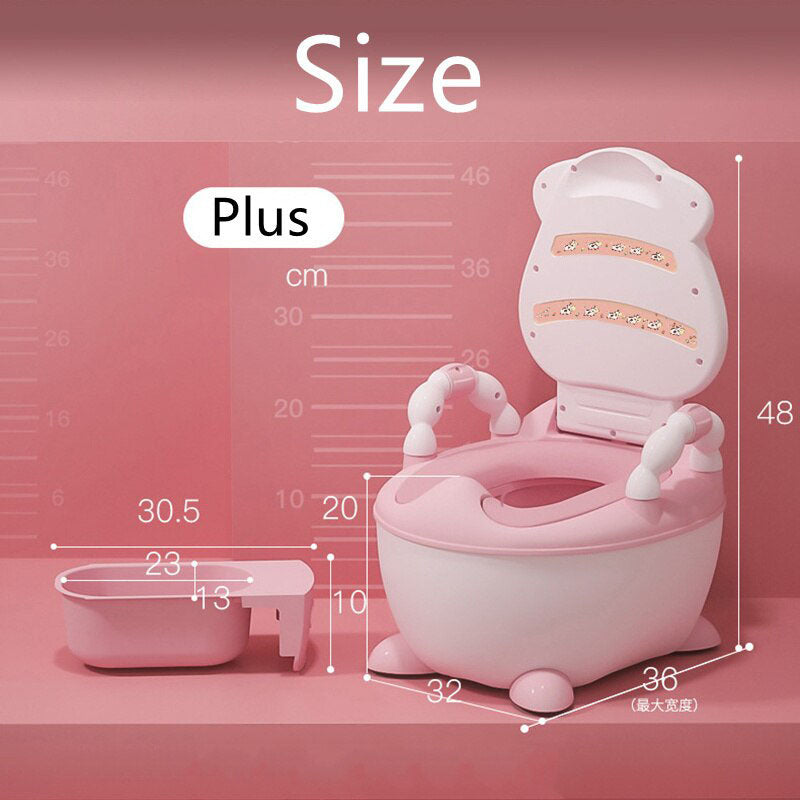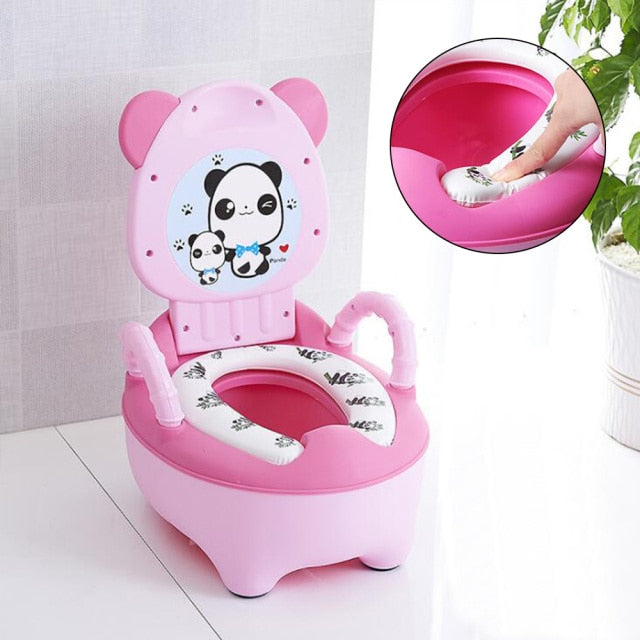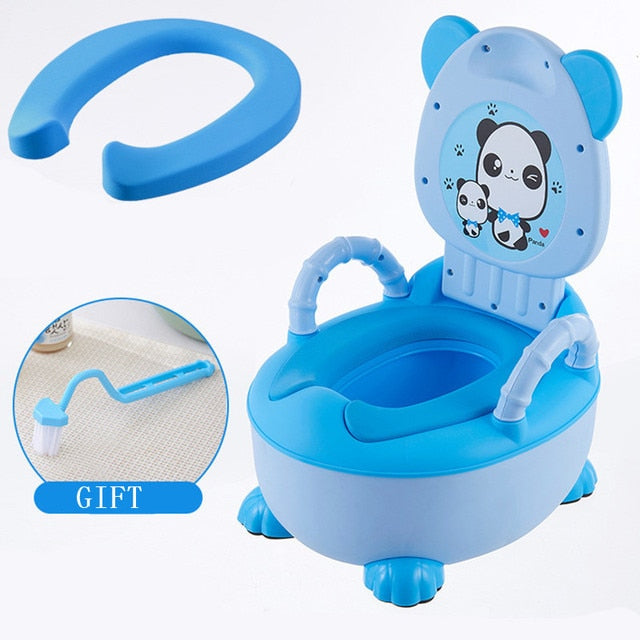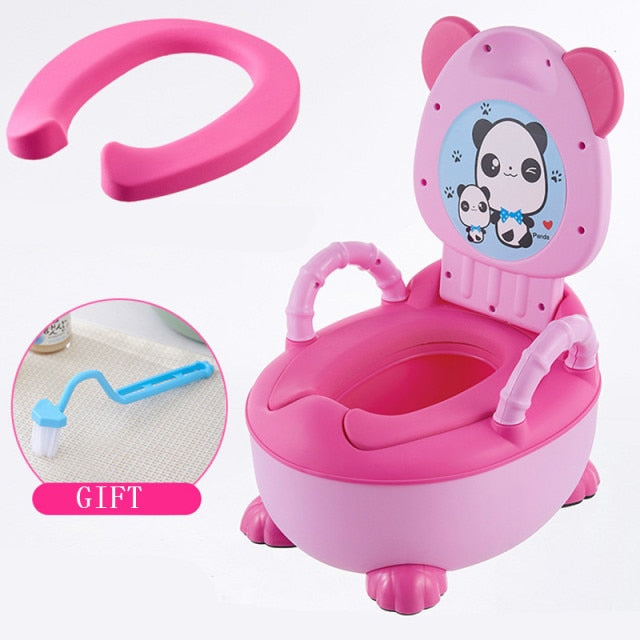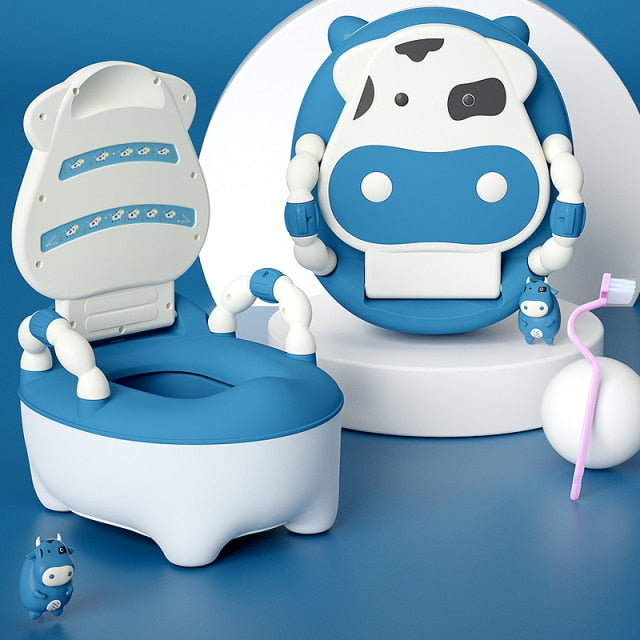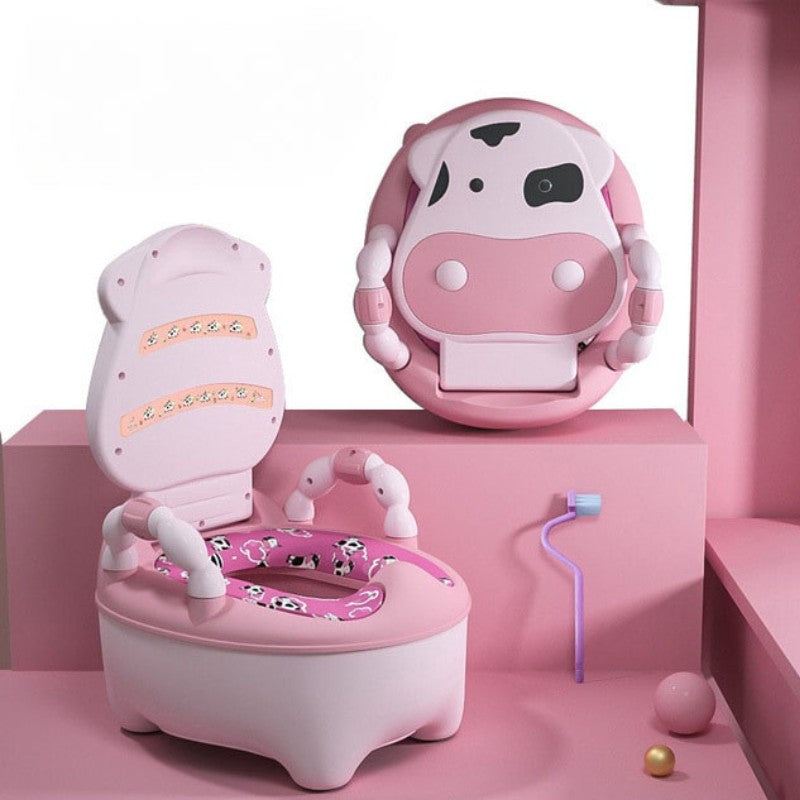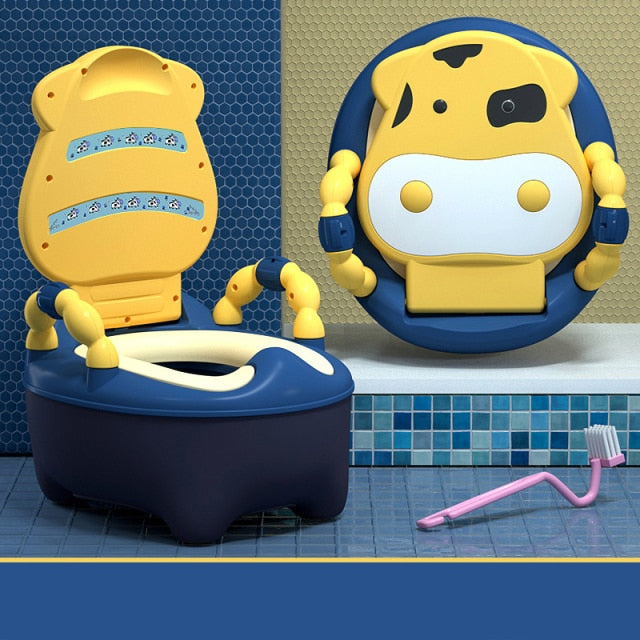 Portable Baby Potty Toilet
Description:
Cute & Comfortable: The Portable Baby Potty Toilet is a beautiful appearance that can make a large extent to attract a child to go near the potty; the mom is no longer too strenuous in the child's toilet training. The backrest supports the child's back and ergonomic design for increased comfort.
Easy to Clean: Equipped with a removable basin, you can easily pull out; it's easy to use and clean. The surface of the potty bowl is smooth, which also provides an advantage to sweep and clean the potty quickly. The potty chair has a raised splash guard to minimize accidental spills, and because of the large capacity of the potty chair, urine is not easy to overflow.
Stable & Safe:  Sturdy construction and anti-slip bar design provide a guarantee of toilet safety for children who are being trained. The base of the potty with an Anti-slip mat increases friction and protects your baby. We strictly control product quality, safe and non-toxic; no worries, please. The maximum bearing capacity is 80 kg. The product can be used as a stool.
Assemble & Package: This potty chair is easy to disassemble and assemble, convenient to clean and take out, and portable. You only need to install two handles. Include a baby potty toilet, two toilet chair handles, and a small brush.
Shipping
Yes we ship anywhere in the world, and our shipping is free!
Our order processing time is 1-5 business days. After dispatch, it usually takes 5-20 business days for orders to be delivered.
When your items are shipped out, you should receive notification from us via email providing you with a tracking number.
If you haven't received one or if the tracking number doesn't work, its okay. Contact us and we'll fix it! If you need
more detailed information, please send us an email at info@byloh.com and we'll help you out!

You have 30 days to ensure you're delighted with your purchase.
*If for any reason you're not happy, you can contact our Customer Service Department within 30 days after purchase and let them know you'd like to return your order.