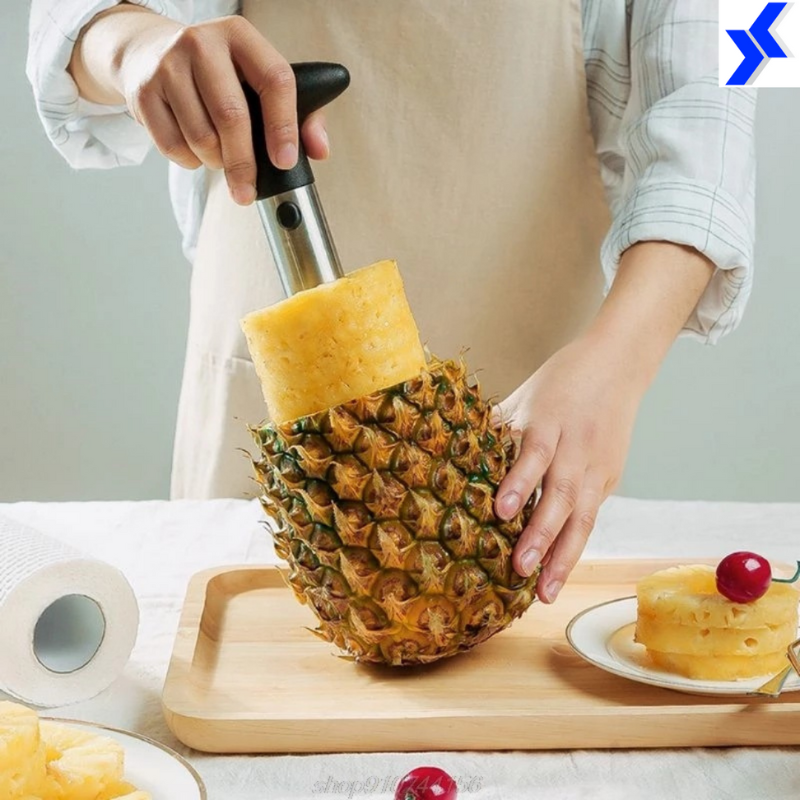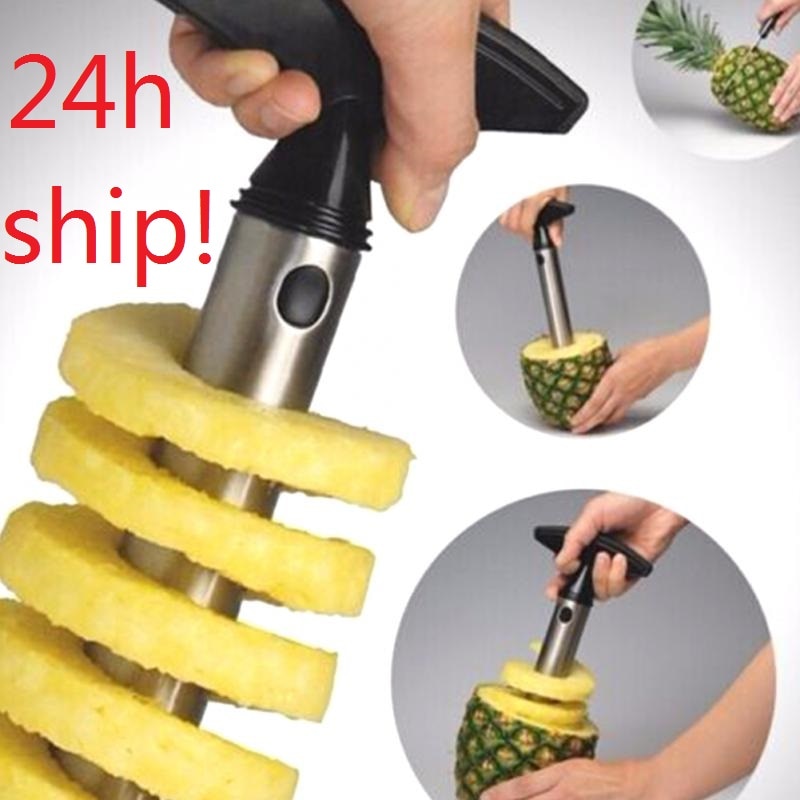 Super Fast Pineapple Slicer
Was very impressed with this gadget. Use to cut the pineapple with a knife, losing the juice and wasting more than you realize of the fruit, so I decided to buy this just to see if it worked. Cut the top off enough to see the fruit and place the core in the middle and keep turning it until you reach the bottom. Pull it straight out, and the pineapple is spiral. Place in a bowl and cut however you like, and pour the juice into the bowl. Easy clean-up. Would make a great adult drink using the pineapple shell as a cup. Will be trying that next! We love pineapple but hated cutting it up. With this, there is no mess at all except for the corner. So glad I ordered this. We eat 2 pineapples a week now.
⭐️⭐️⭐️⭐️⭐️
Tracy Brown✅Verified Buyer
Super Fast Pineapple Slicer: Excellent and easy to use. Perfectly designed to peel, core, and slice pineapples in seconds.
Feature:
Fast, high efficiency to peel, core, and slice fresh pineapple in seconds.

With a unique detachable ledger and make ready-to-eat chunks of pineapple.

Makes perfectly-shaped rings; preserves shell intact to use as a bowl. Ideal tools for your pineapple.

Create one slice at a time or cut up the whole fruit at once, keep fresh of the pineapple, and retain the fruit's juice.

Made from durable, stylish stainless steel and plastic handle, easy to Clean, Dishwasher Safe.

The detachable handle is easy to clean & store.

So much safer than slicing with a knife.

Newness pineapple peeler is a great kitchen gadget for women and men. It's a cool kitchen gift for a pineapple lover.
Specifications:
Item Type: Pineapple Corer-Slicer
Material: 201 Stainless steel, ABS
Height: 18cm/7.09 inch
Bottom diameter: 8.5cm/3.35inch
Tube diameter: 3cm/1.18inch
Weight: 120g(with package)
Package Included: 1 * Pineapple Corer Slicer

Color: Black, Red, Gray, Green, Yellow
Shipping
Yes we ship anywhere in the world, and our shipping is free!
Our order processing time is 1-5 business days. After dispatch, it usually takes 5-20 business days for orders to be delivered.
When your items are shipped out, you should receive notification from us via email providing you with a tracking number.
If you haven't received one or if the tracking number doesn't work, its okay. Contact us and we'll fix it! If you need
more detailed information, please send us an email at info@byloh.com and we'll help you out!

You have 30 days to ensure you're delighted with your purchase.
*If for any reason you're not happy, you can contact our Customer Service Department within 30 days after purchase and let them know you'd like to return your order.