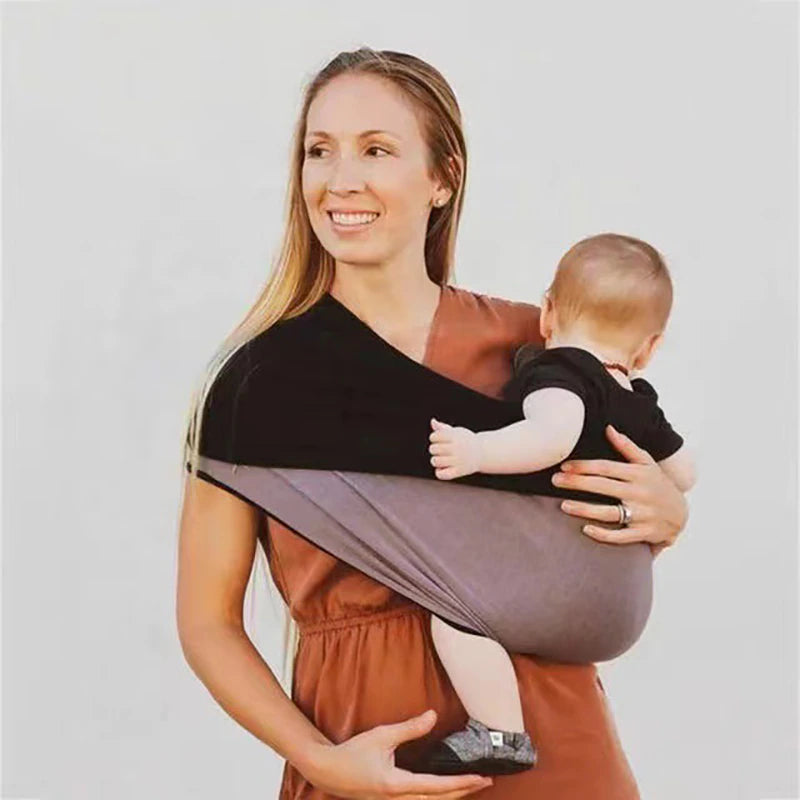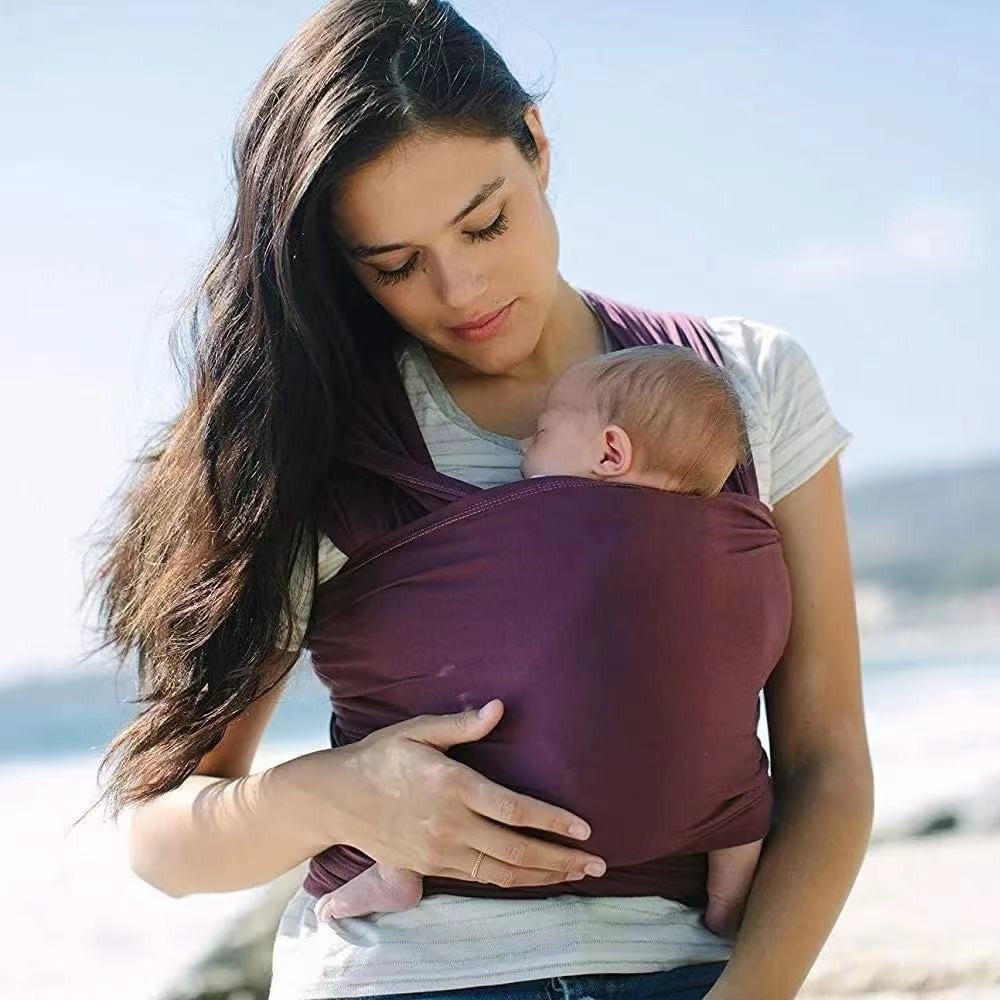 Mama's Bonding Carrier
Carrying Baby Just Got Easier Now!
Get ready in seconds:
Slip on the Bonding Carrier effortlessly around your waist. Nestle your child inside, then effortlessly slide your arm through one side of the loop.
Featherlight & Airy:
You'll hardly notice the Mama's Bonding Carrier! Crafted for breathability, it ensures neither you nor your little one breaks a sweat.
Universal Fit:
Our elastic Bonding Carriers are designed to embrace anyone. And if you're feeling up to it, carry your toddlers too!
Banishes Backaches:
The Mama's Bonding Carrier evenly distributes your baby's weight across your body, waving goodbye to those pesky back pains!
Enhances Connections:
Our Mama's Bonding Carrier offers versatile support replicating the cozy womb, creating an optimal setting for bonding and comfort. When your child's world seems to unravel, seize the opportunity to reconnect and snuggle up with our bonding carrier. It aids emotional regulation and offers a reassuring embrace. Our bonding carrier is eager to hug you!
Effortless & Practical:
As a busy parent, the last thing you need is to grapple with cumbersome straps, buckles, ties, Velcro, rings, and other fussy fasteners. That's precisely why we designed the Mama's Bonding Carrier to be exceptionally user-friendly for moms and dads! Made from natural fabrics, it perfectly balances support and flexibility, creating a cozy, womb-like haven for your baby.
Liberate Your Hands & Spare Your Back:
The Mama's Bonding Carrier lets you juggle tasks while keeping your child snug and secure, granting you peace of mind. Evenly dispersing your baby's weight across your shoulder, back, and hip can also help stave off back discomfort. With this comfort companion, you can take your child along wherever you wander, whether you're tackling chores, diving into a good book, or embarking on a mall shopping spree.
Delightful Baby Guarantee:
We adore our Mama's Bonding Carrier and are confident you'll feel the same! To showcase our faith, we offer a Risk-Free Trial for 30 days. We'll gladly arrange a refund for our Bonding Comforter if you or your child don't fall head over heels.
Shipping
Yes we ship anywhere in the world, and our shipping is free!
Our order processing time is 1-5 business days. After dispatch, it usually takes 5-20 business days for orders to be delivered.
When your items are shipped out, you should receive notification from us via email providing you with a tracking number.
If you haven't received one or if the tracking number doesn't work, its okay. Contact us and we'll fix it! If you need
more detailed information, please send us an email at info@byloh.com and we'll help you out!

You have 30 days to ensure you're delighted with your purchase.
*If for any reason you're not happy, you can contact our Customer Service Department within 30 days after purchase and let them know you'd like to return your order.