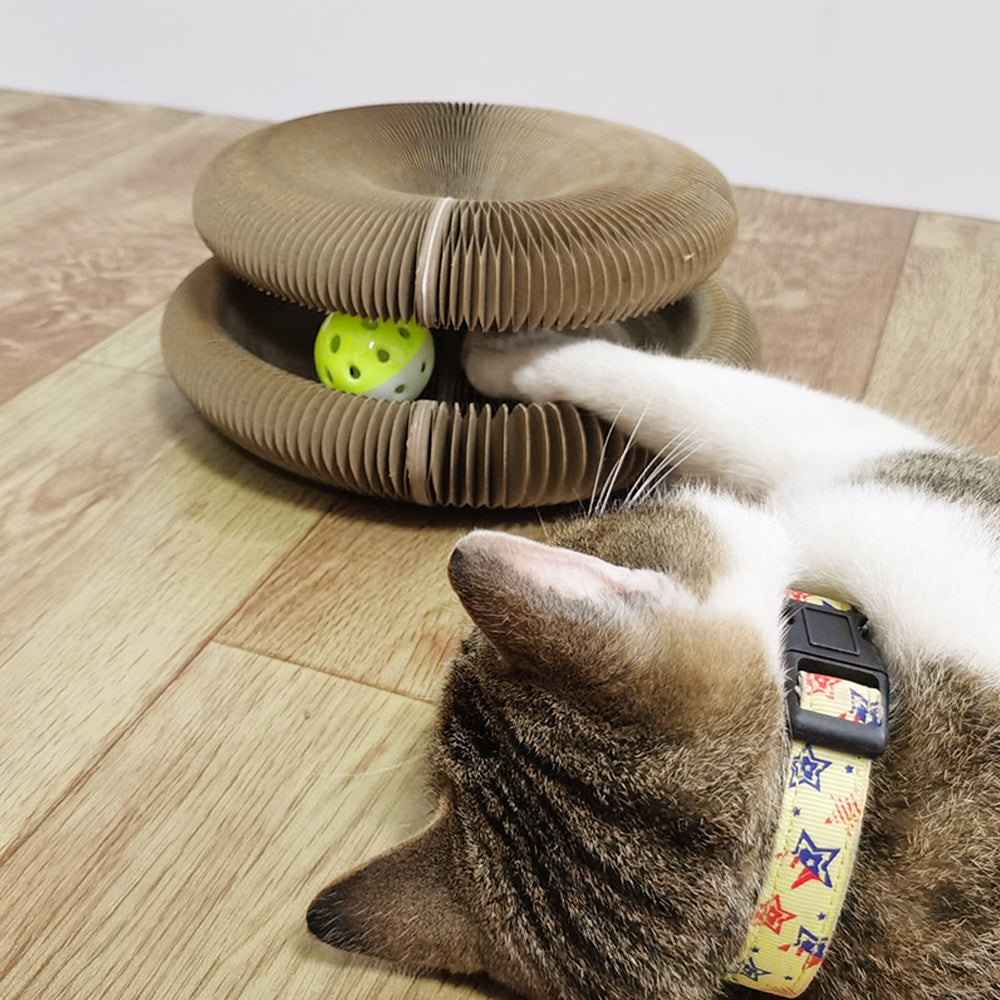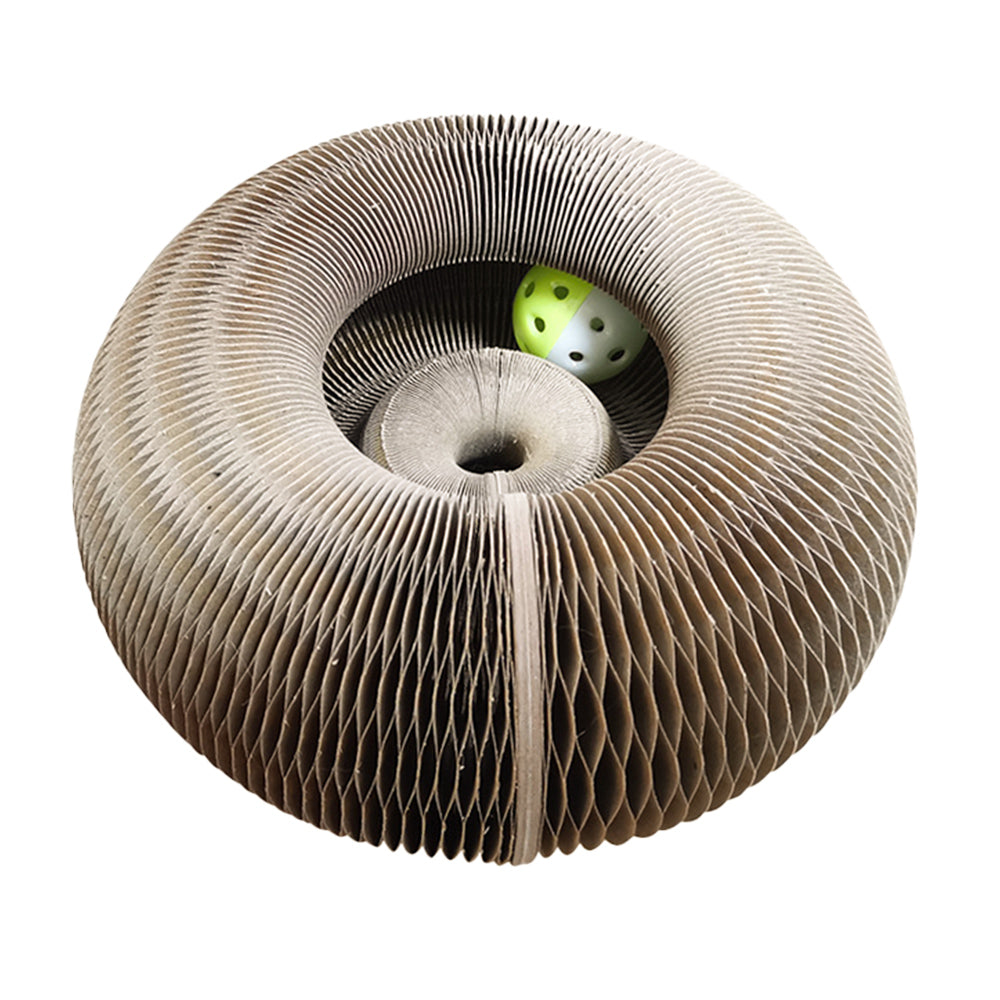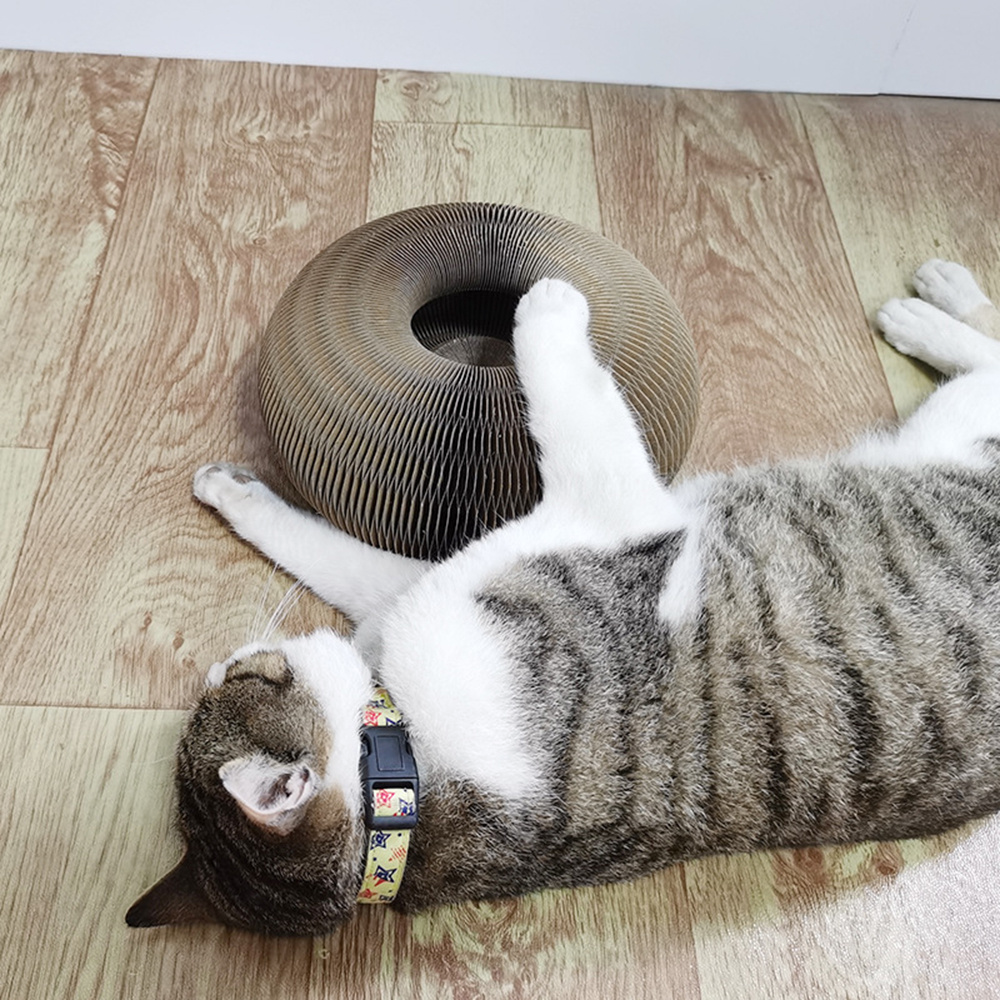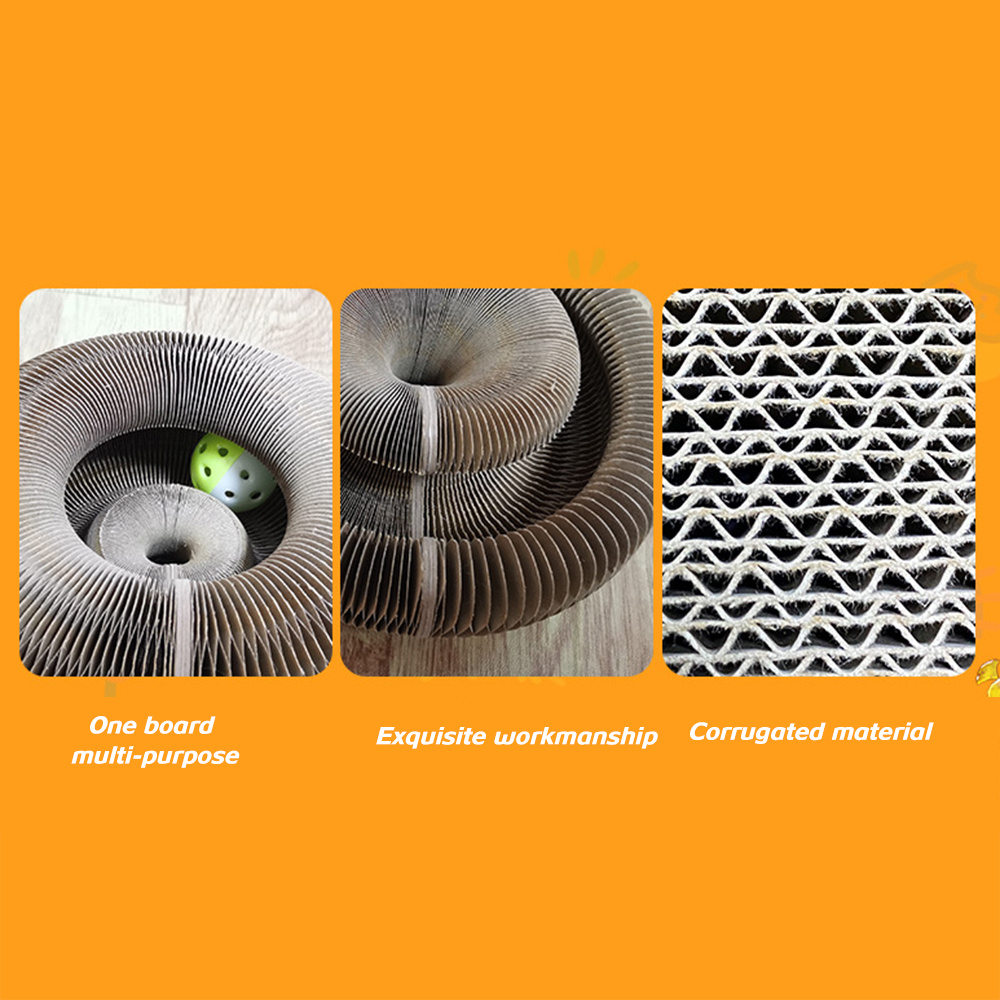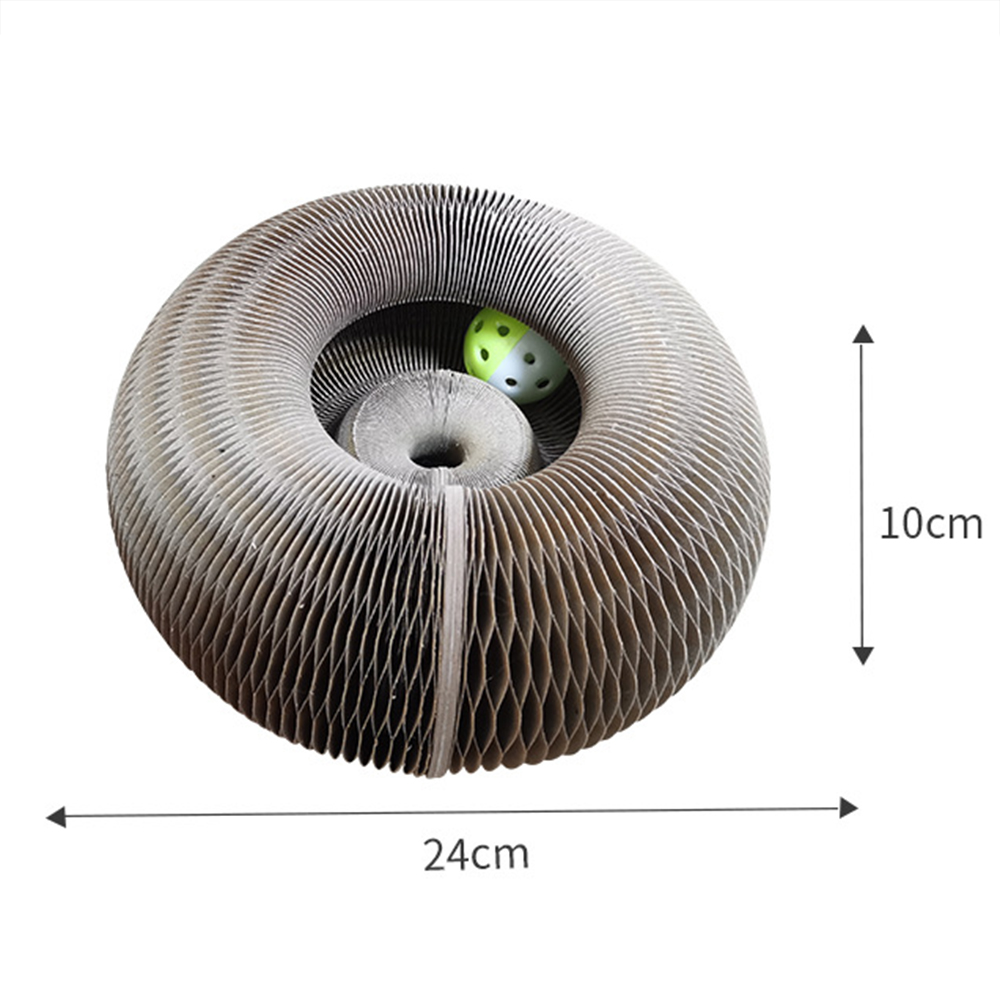 Greatest Cat Game
Introducing the Magic Organ Cat Scratch Board! This unique board is the Greatest Cat Game, perfect for cats who love to scratch and claw. The corrugated surface is excellent for grinding their claws, and the bell adds an extra element of fun. The frame is also great for climbing, making it the perfect all-in-one scratching and playing toy. Your cat will love it!
🐱Why A Cat Needs A Scratching Board:It destroys your furniture, punctures its own pads when sharpening nails, and is often dull when you're not home without enemies scratching.
🐱 Transformable Shapes: Magic Organ Cat Scratcher Toy has a fun shape that's great for stretching & playing on and is something they'll love to get their claws into suitable for cats of all ages! No cat can resist it; two in one for claw grinding and playing. It can be folded into a bone shape, tucked into a crib to sleep in, or scratched at will to make cats love claws.
🐱ECO-Friendly and Recyclable. Magic Organ Cat Scratching Board made of High-quality environmentally friendly corrugated paper, non-toxic cornstarch glue. The attractive design in neutral colors. It adopts the design of mesh honeycomb density and thickening type has tight gaps, which is solid and durable, and does not hurt the claws.
🐱Cat Scratching Boards:Our scratching boards are a fantastic type and come in many shapes, unlike other scratching boards. Feel free to fold it into small shapes for different forms. One product can be used in many styles, so cats don't get bored. The turbo transform fit can change to multiple scratchers. Superior cardboard & construction lasts longer than other scratchers to train your furry friend away from sofa, carpet, and furniture.
🐱 Cat'S Happiness. This cat board can unleash the cat's nature from childhood to adulthood, accompany it for a long time, and save you money on other scratching boards. 
Product Specifications:
Material: Corrugated Cardboard
Size:24x24x10cm
Remember, at

 

Byloh,

 we believe in the quality of our products; therefore, we offer a 

30-Day

 

Money-Back

 

Guarantee

 with no questions asked!
Shipping
Yes we ship anywhere in the world, and our shipping is free!
Our order processing time is 1-5 business days. After dispatch, it usually takes 5-20 business days for orders to be delivered.
When your items are shipped out, you should receive notification from us via email providing you with a tracking number.
If you haven't received one or if the tracking number doesn't work, its okay. Contact us and we'll fix it! If you need
more detailed information, please send us an email at info@byloh.com and we'll help you out!

You have 30 days to ensure you're delighted with your purchase.
*If for any reason you're not happy, you can contact our Customer Service Department within 30 days after purchase and let them know you'd like to return your order.