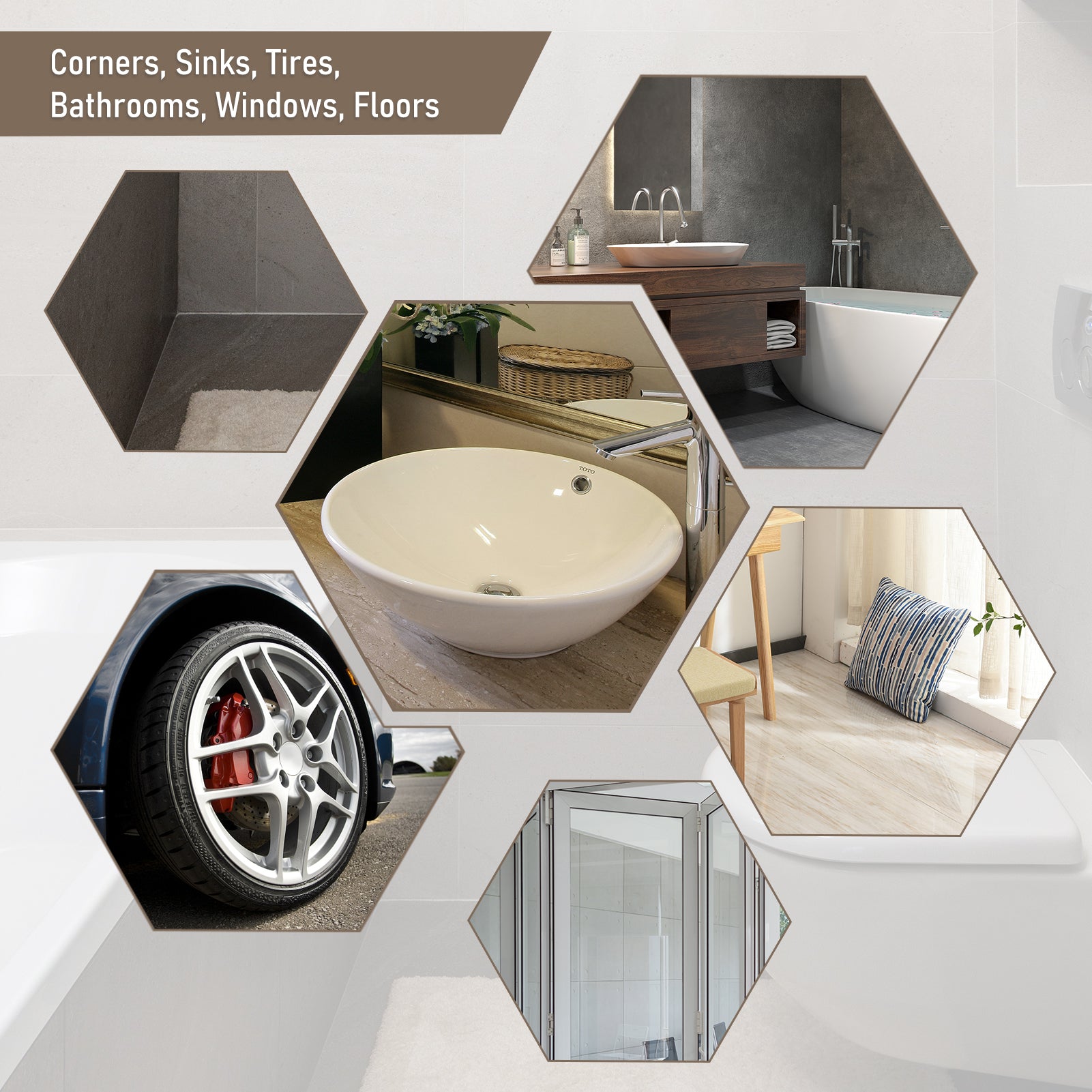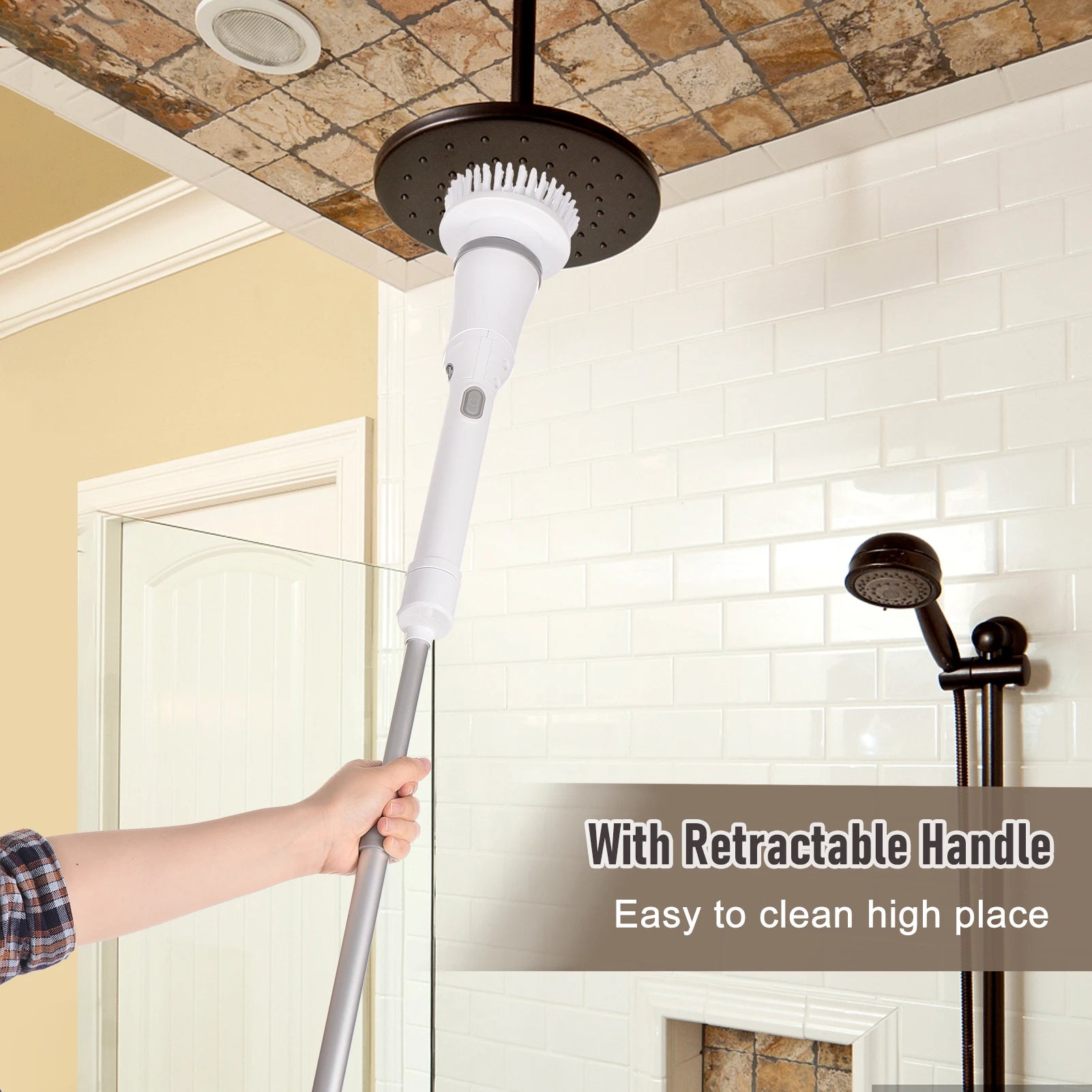 Byloh™ Electric Spin Fast Scrubber
Enhance your cleaning routine with the revolutionary Byloh™ Electric Spin Fast Scrubber! A state-of-the-art solution designed to revolutionize your approach to cleanliness. Experience the dynamic power of advanced vibration technology as it effortlessly eliminates dirt and grime, leaving surfaces impeccably clean. This essential tool comes equipped with versatile brush heads, making it a must-have for maintaining a pristine home.
Key Benefits:
Effortless Cleaning: Driven by a high-performance motor, this scrubber effortlessly banishes dirt and grime, significantly reducing the time and effort spent on cleaning tasks.

Versatility Redefined: From floors to grout and challenging nooks, this electric spin scrubber is exceptionally versatile, equipped with 8 different brush heads to cater to your specific cleaning needs.

Reduced Physical Strain: Ideal for those facing mobility challenges, it minimizes physical strain while delivering professional-level results.

User-Friendly Operation: Attach your preferred brush head, adjust the speed, and initiate cleaning effortlessly.

Time-Efficient Cleaning: The motorized cleaning action expedites cleaning tasks, making it perfect for residential and commercial use.

Consistent Results: Maintaining a steady pressure and scrubbing speed ensures an even, spotless finish every time.
Top Features:
Versatile Brush Heads: The cordless cleaning brush comes with replaceable heads for various scenarios, ensuring spotless results from narrow corners to glass, tile, and car surfaces.

Powerful Convenience: Fitted with a rechargeable battery, this electric spin scrubber offers up to 100 minutes of cordless operation on a full 3-4 hour charge, thanks to top-tier chip technology.

Speed Control Mastery: Surpassing competitors, our scrubber boasts speeds up to 420 RPM, catering to diverse cleaning needs while ensuring efficiency and energy savings.

Multi-Protection Technology: With an IPX5 waterproof rating and built-in leakage protection, this scrubber is safe for use in humid environments. Its ergonomic design ensures user-friendliness for all.

Detachable Adjustable Mop: The updated brush features an adjustable length of 12-54 inches, providing a comfortable and efficient cleaning experience that's easy on your back and knees. Elevate your cleaning routine with Byloh™—where technology meets cleanliness!
Shipping
Yes we ship anywhere in the world, and our shipping is free!
Our order processing time is 1-5 business days. After dispatch, it usually takes 5-20 business days for orders to be delivered.
When your items are shipped out, you should receive notification from us via email providing you with a tracking number.
If you haven't received one or if the tracking number doesn't work, its okay. Contact us and we'll fix it! If you need
more detailed information, please send us an email at info@byloh.com and we'll help you out!

You have 30 days to ensure you're delighted with your purchase.
*If for any reason you're not happy, you can contact our Customer Service Department within 30 days after purchase and let them know you'd like to return your order.