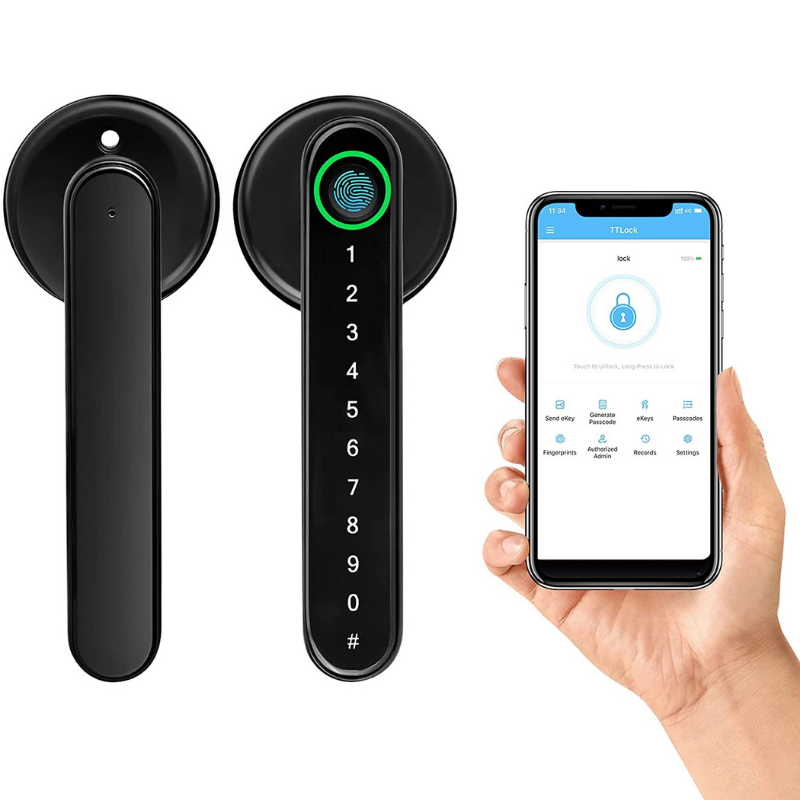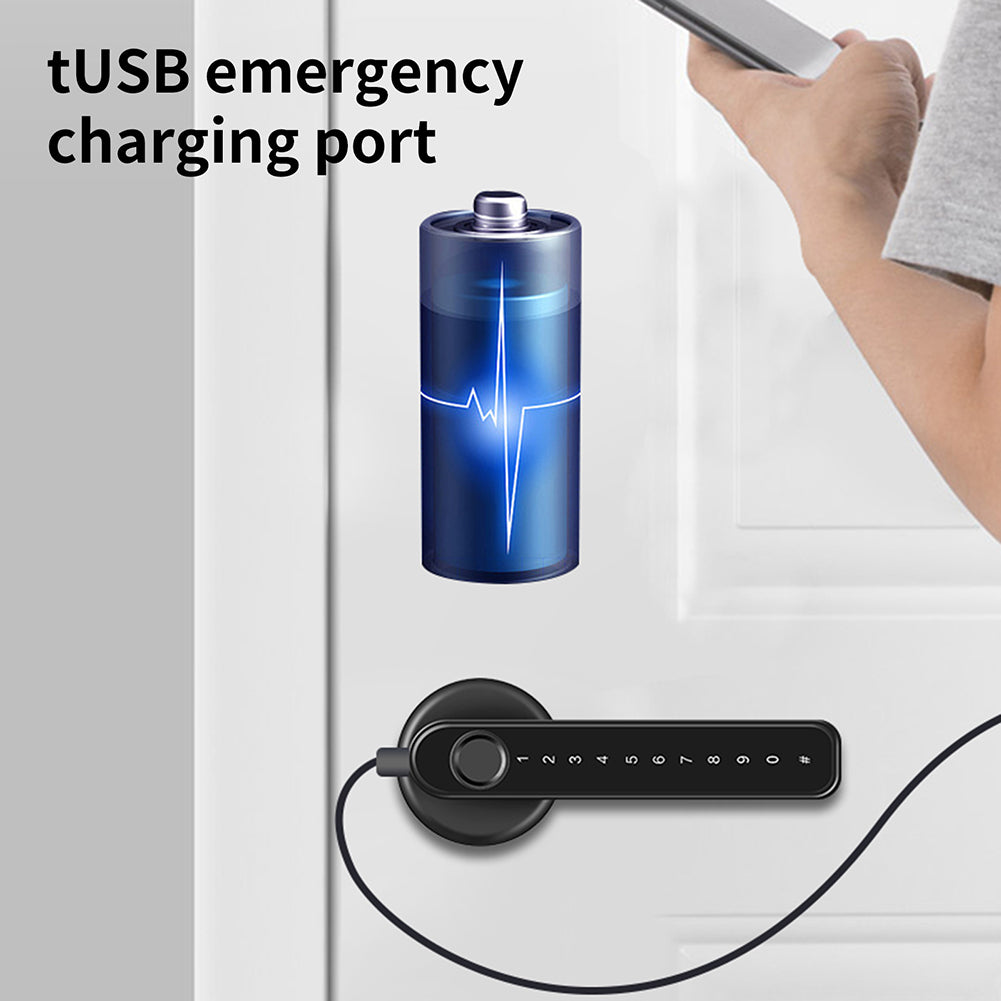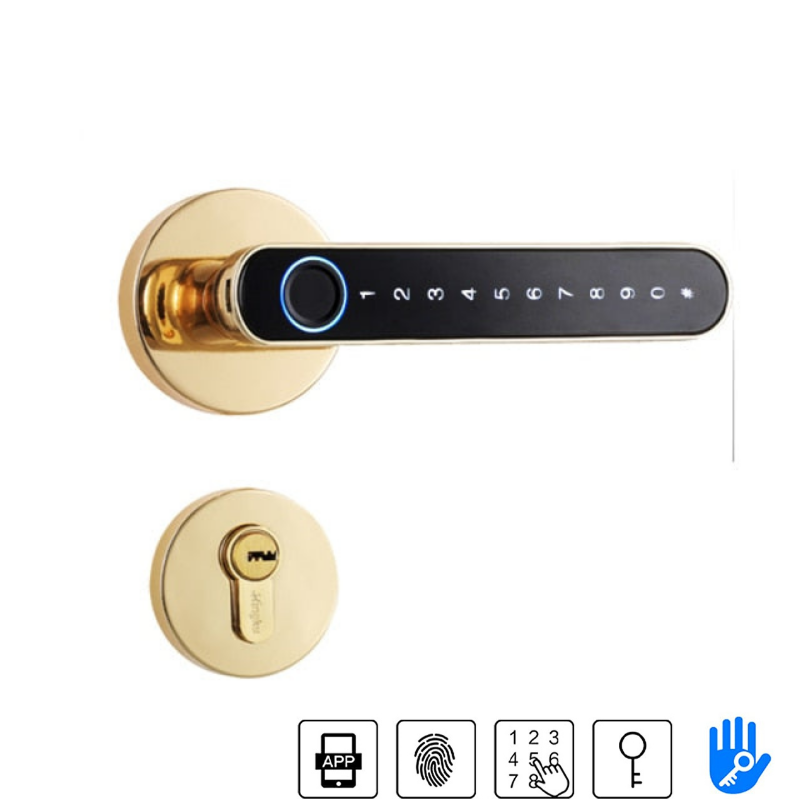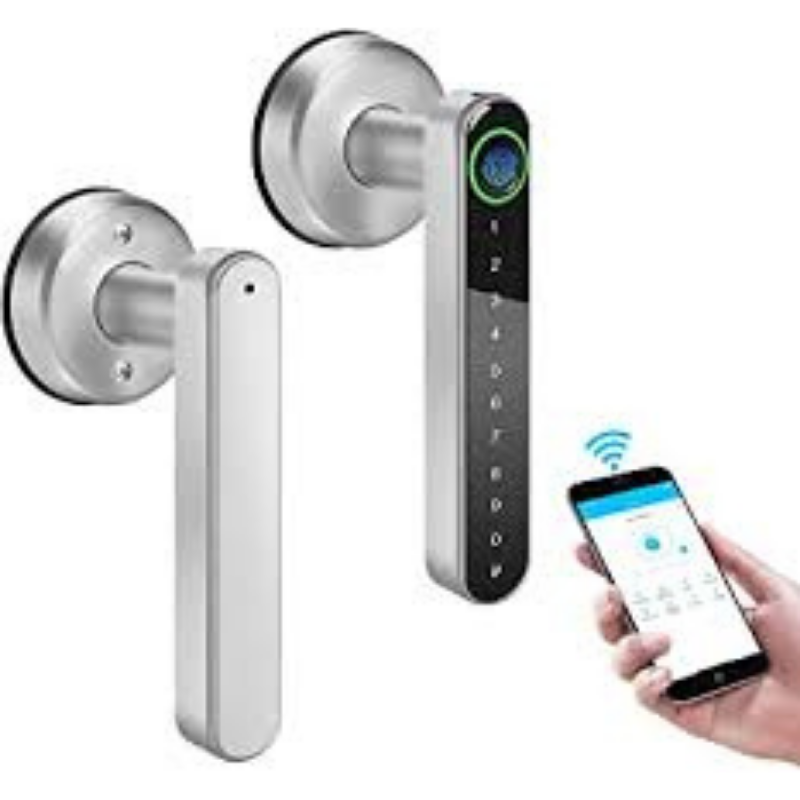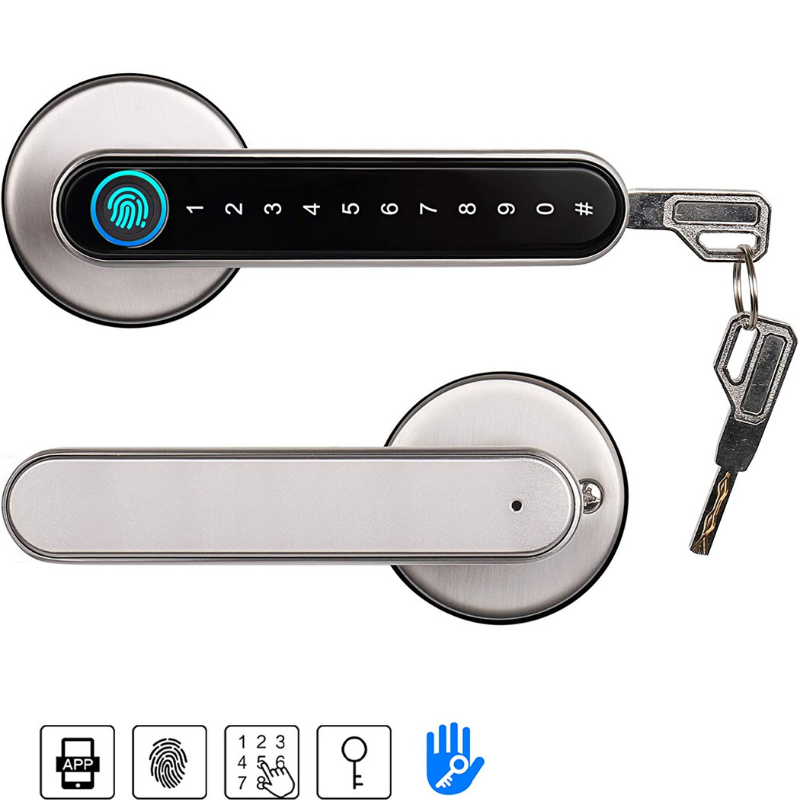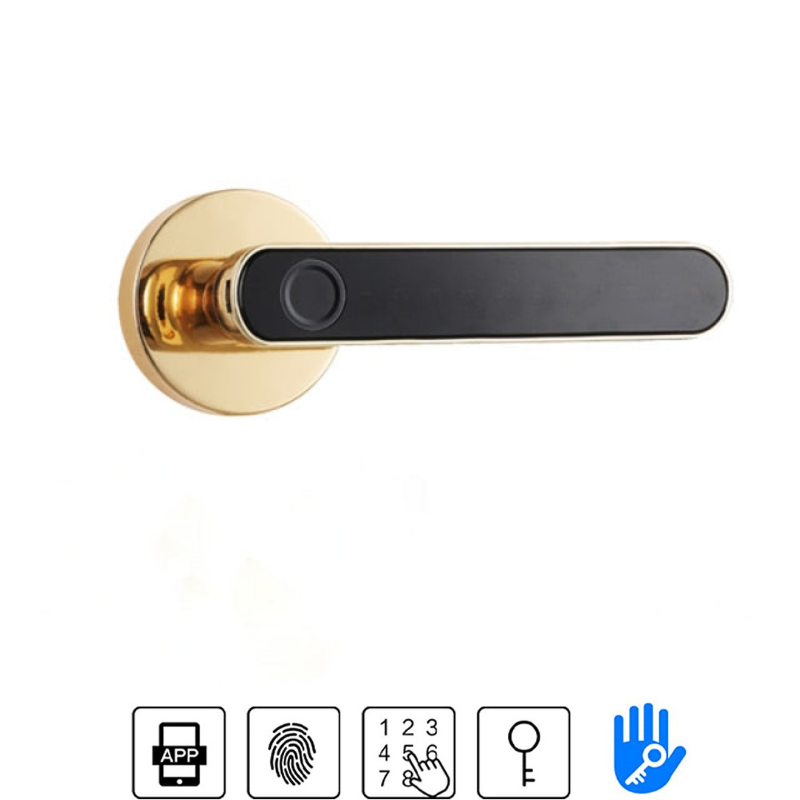 Smart Fingerprint Locker
Overall this door lock is incredible. It keeps who you want out. You can also program a number code just in case your finger is hurt or dirty. Can't remember the code? No problem; there is an included set of keys. I like the app as applicable as well. There you can add different groups of prints or create temporary passcodes. You can control this door knob from anywhere if you get a hub. Excellent.
⭐⭐⭐⭐⭐
Brandy Chaidez - ✅ Verified Buyer

About this item
Multi-opening methods- Fingerprint+password+keys or fingerprint+password+app, very smart and convenient.
Large capacity- Fingerprint capacity is enormous; you can store 50 fingerprints. Convenient to store the fingerprints of family members or close friends.
✅ No additional cost: Shipping & Tax included!!!
✅ Multiple Ways To Unlock: Advanced 6-in-1 Keyless Entry Smart Door Lock: Fingerprint + Anti-peep virtual password + Smartphone App+ Physical Key (2 include), remote control, Voice control. One-Touch Fingerprint Access, read your fingerprint and unlock your door. It can auto-relock your door, so your home is always safe.
✅ Large capacity: Fingerprint capacity is enormous; you can store 50 fingerprints. Convenient to store the fingerprints of family members or close friends.
✅ USB + Backup key, Double Assurance: Low battery alarm on TT Lock app (Free App), with emergency power interface and backup key. When the power is critically low, or the battery is completely drained, don't worry; use the backup key to open the door; a micro USB power bank also can be a temporary power supply. Never be locked out.
✅ Installation is simple: no power or professional cords are needed. It fits most doors with lever locks and works both sides, with left and right handles. Simple door handle adjustments, suitable for various scenarios, replace standard American single-cylinder door locks and fit both left and right, inside and outside. Easy to install in minutes by following a short installation video.
✅ Rental Hosts & Homeowners: You can create virtual keys to share with people you trust-set them as permanent keys or to a schedule, Lock/Unlock, grant access to others and see who comes and goes from anywhere using smart door lock is an excellent solution for short-term rental hosts,self-housing resident, and attendance management.
✅ Remote control & voice control: The intelligent fingerprint door lock handle supports IOS and Android devices. with the free TTLock & Tuya smart App to choose from, Paired with Any brand WiFi Gateway(Optional Add-on, Sold Separately, we recommend model Asin: B08NSX9KVY for TTlock, and Asin: B08ZS6KQTG For Tuya ) you can lock/unlock your bright door lock by App or voice (Alexa google home, home pod, etc.) Anywhere, anytime, set up codes remotely, and check real-time access logs.
How to install
1. Adjustable bolt length
2. Insert the bolt into the door
3. Secure the bold screws
4. Secure connecting rod to the front panel
5. Route the wire connector through the lock spindle
6. Install the front panel
7. Loosen the crew and take out the battery cover
8. Install the back panel.
9. Choose the right screw for the door thickness
10. Secure the screw
11. Connect the wire connector port
12. Install the batteries
13. Putt on the battery cover
14. Secure the screw - Competed
Each of our locks is a high-quality product, don't wait; try our locks and start your intelligent home life. 6-in-1 keyless entry smart lock: Fingerprint, Passcode, Bluetooth, or Mechanical key entry. Our smart lock makes your life convenient. The App enables you to unlock your door with your smartphone.
Shipping
Yes we ship anywhere in the world, and our shipping is free!
Our order processing time is 1-5 business days. After dispatch, it usually takes 5-20 business days for orders to be delivered.
When your items are shipped out, you should receive notification from us via email providing you with a tracking number.
If you haven't received one or if the tracking number doesn't work, its okay. Contact us and we'll fix it! If you need
more detailed information, please send us an email at info@byloh.com and we'll help you out!

You have 30 days to ensure you're delighted with your purchase.
*If for any reason you're not happy, you can contact our Customer Service Department within 30 days after purchase and let them know you'd like to return your order.