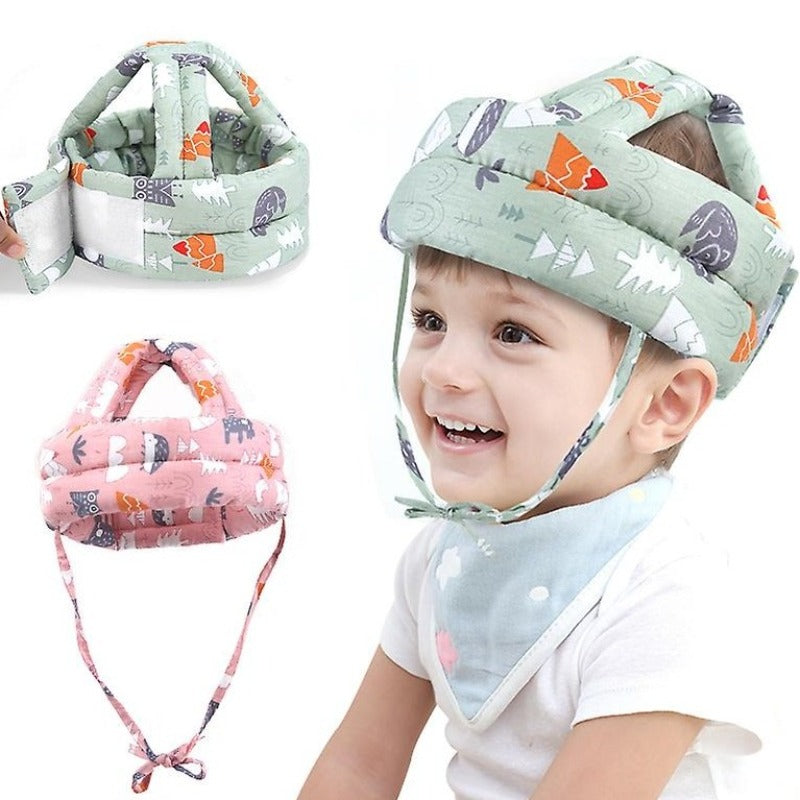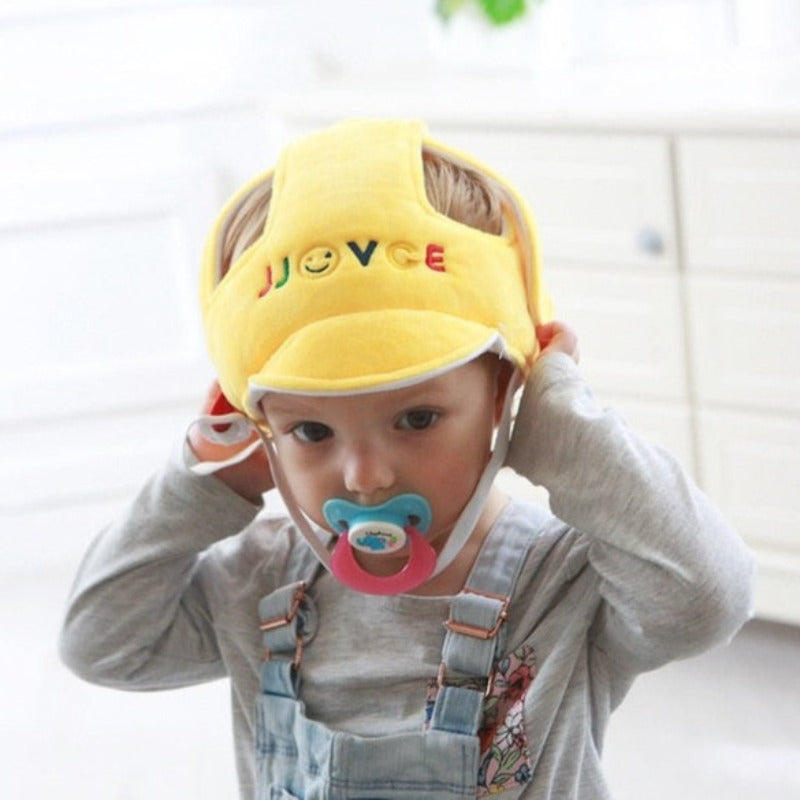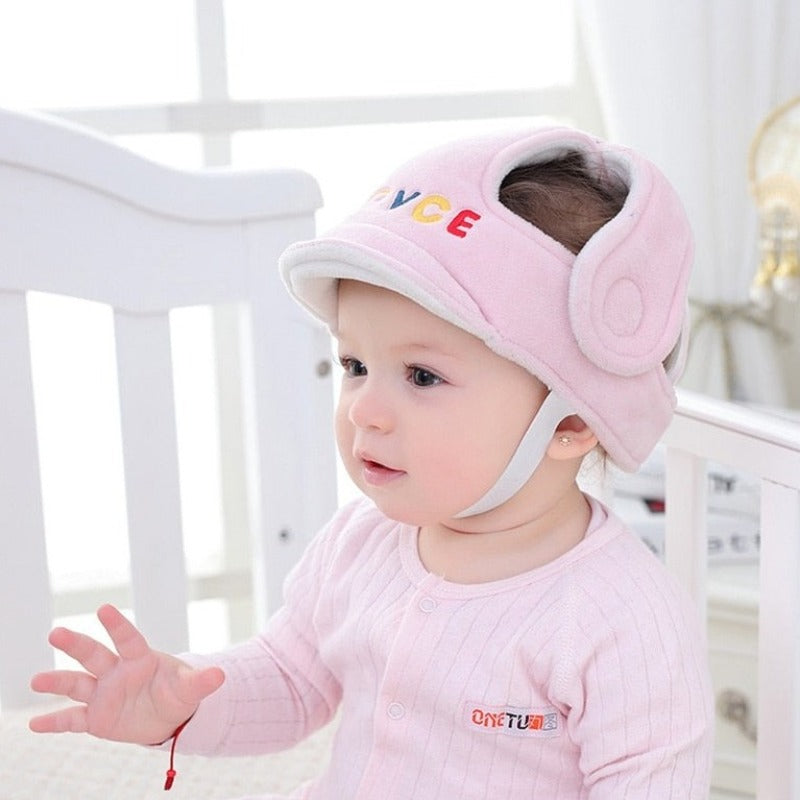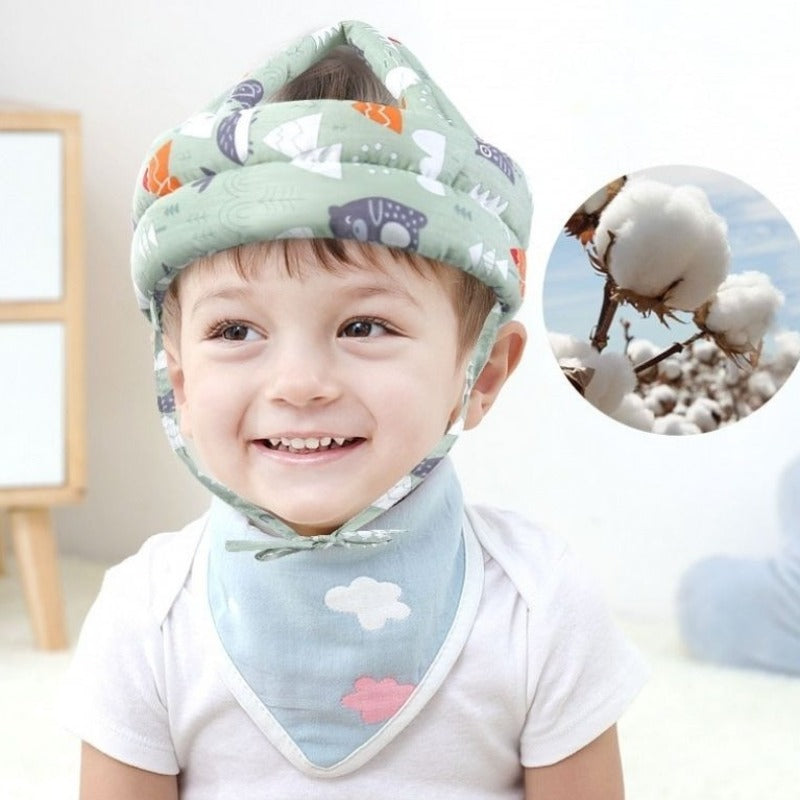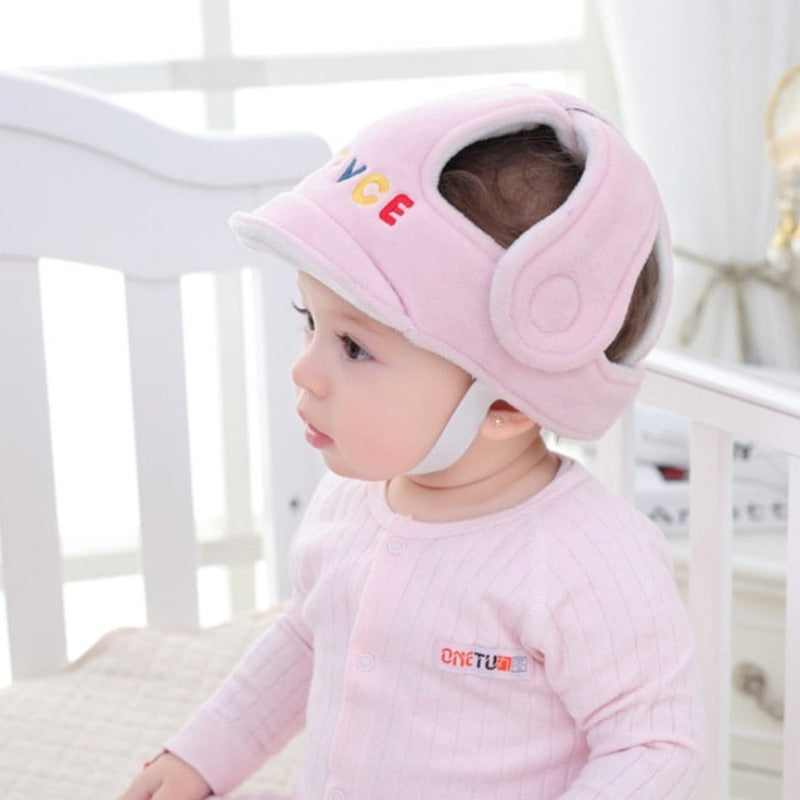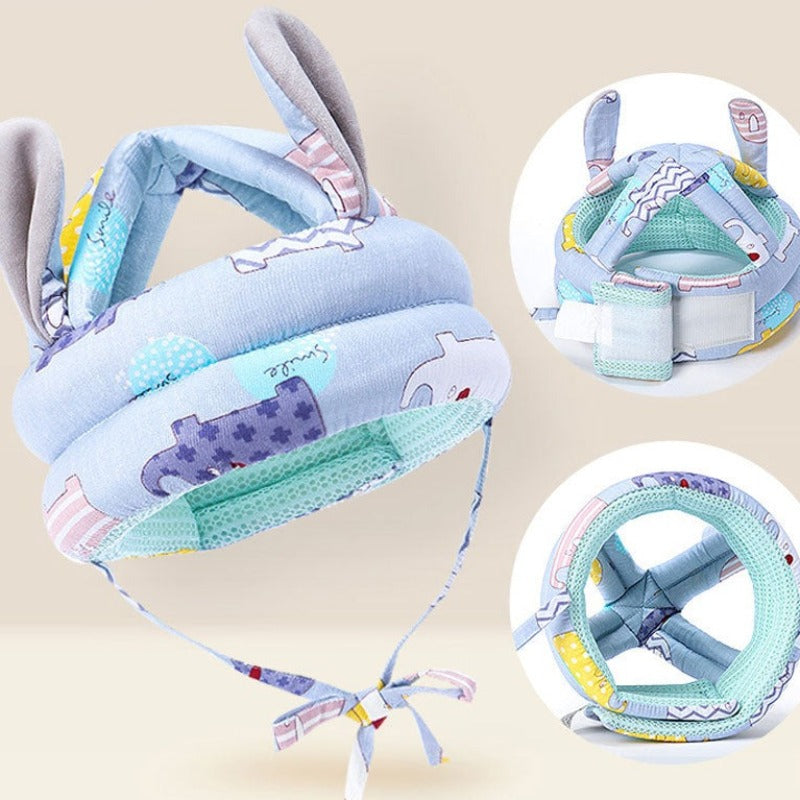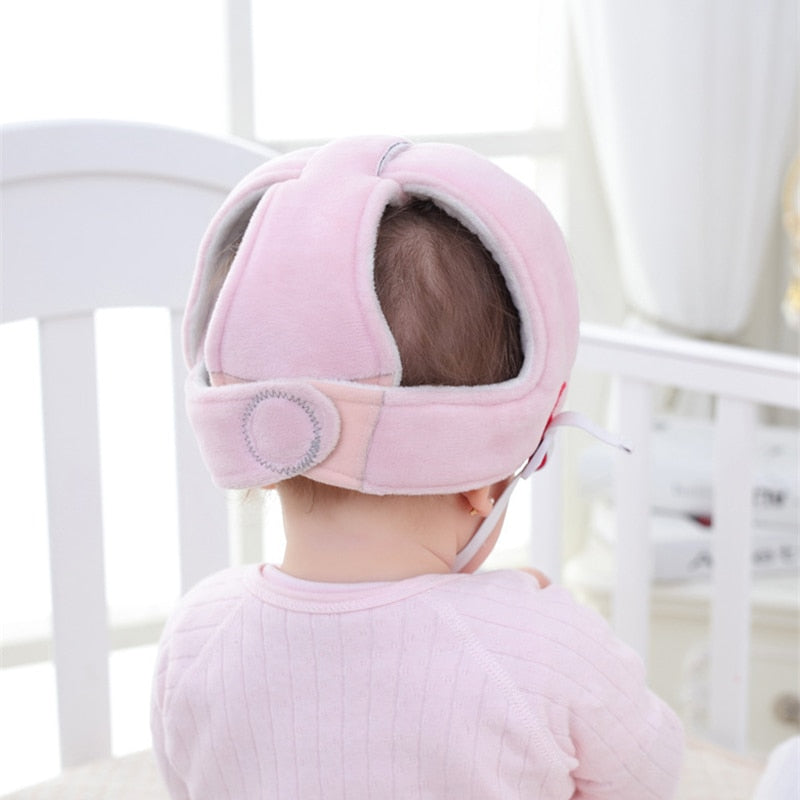 Baby Safety Crash Helmet
Let your little one explore the world without fear of injuries!
Your baby does not need to hurt himself to learn!
So, investing in the Baby Safety Crash Helmet is an effective way to protect your baby from unnecessary injuries. Cause your child's safety and happiness are invaluable! Nobody wants to see their Baby crying in pain, or even worse, having to take them to the hospital because of neglect.
Happy Childhood
It's a fantastic gift idea; it's not expensive but crucial.
Every little care is a big love.
Please don't hesitate to take it away.
Free worldwide shipping
30-Day Money-Back Guarantee with no questions asked!
Safety First
When the baby leaves the arms of his parents and starts to learn to walk and run, we must take safety protection measures so that the children can explore the world happily without accidental injuries.
Soft materials and respectful of your baby's delicate skin.
Its high-density sponge padding is not only ultra-comfortable but also breathable, and it looks adorable! Thus ensuring a healthy and comfortable environment for your toddler.
Light as a feather!
The "Baby Safety Crash Helmet" was designed to allow your baby to move freely without the slightest burden. It is so light that your baby could almost forget he is wearing it! This security helmet in no way hinders your child's freedom of movement, but on the contrary, encourages its desire to explore.
Comfortable and adjustable, the "Baby Safety Crash Helmet" does not tighten.
Thanks to its scratch-closing system, the helmet can be easily adjusted to adapt perfectly to your baby's head. He grows with your child, ensuring a safe and comfortable adjustment at each growth stage.
A small strap to keep it in place
It will not fall, even during the most energetic activities, thus ensuring constant protection for your little adventurer.
The "Baby Safety Crash Helmet" has the power to seduce small users!
Many of them even refuse to remove it, captivated by the fun drawings that adorn the helmet. This acceptance by children makes wearing helmets even more effective.
Attention:
Even wearing the Baby Safety Crash Helmet, the baby must be cared for by an adult.

This soft helmet for kids can't be used as a professional safety helmet; please use the professional safety helmet when riding on a bicycle and playing outdoors.

Keep away from heat sources and sharp things.
SPECIFICATIONS
360° Protection: Comprehensive protection, effective shockproof
Soft and Breathable: Four vents, not stuffy
Lightweight: Super light, only 0.16 Pounds

Velcro adhesive buckle:

 

Velcro for anti-sticking hair. It can protect hair.
Shock-absorbing sponge, washable
Style: Moderns
Gender: Unisex
Suitable Size: with a head circumference of 17.72in - 20.87in. 
Age Range: suitable for babies from 6-36 months crawling or walking toddler
Shape: OBLONG
Season: Four Seasons
Product Category: Baby Hat
Pattern Type: Solid
Material: Cotton / Polyester
Shipping
Yes we ship anywhere in the world, and our shipping is free!
Our order processing time is 1-5 business days. After dispatch, it usually takes 5-20 business days for orders to be delivered.
When your items are shipped out, you should receive notification from us via email providing you with a tracking number.
If you haven't received one or if the tracking number doesn't work, its okay. Contact us and we'll fix it! If you need
more detailed information, please send us an email at info@byloh.com and we'll help you out!

You have 30 days to ensure you're delighted with your purchase.
*If for any reason you're not happy, you can contact our Customer Service Department within 30 days after purchase and let them know you'd like to return your order.