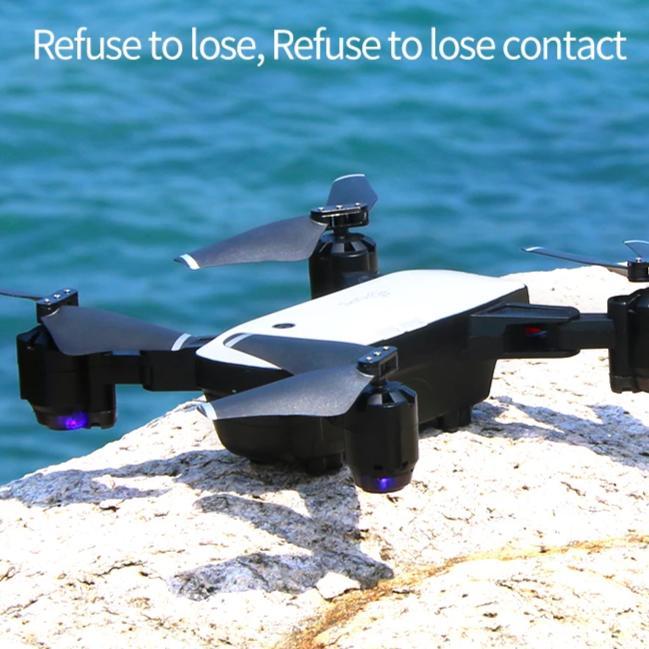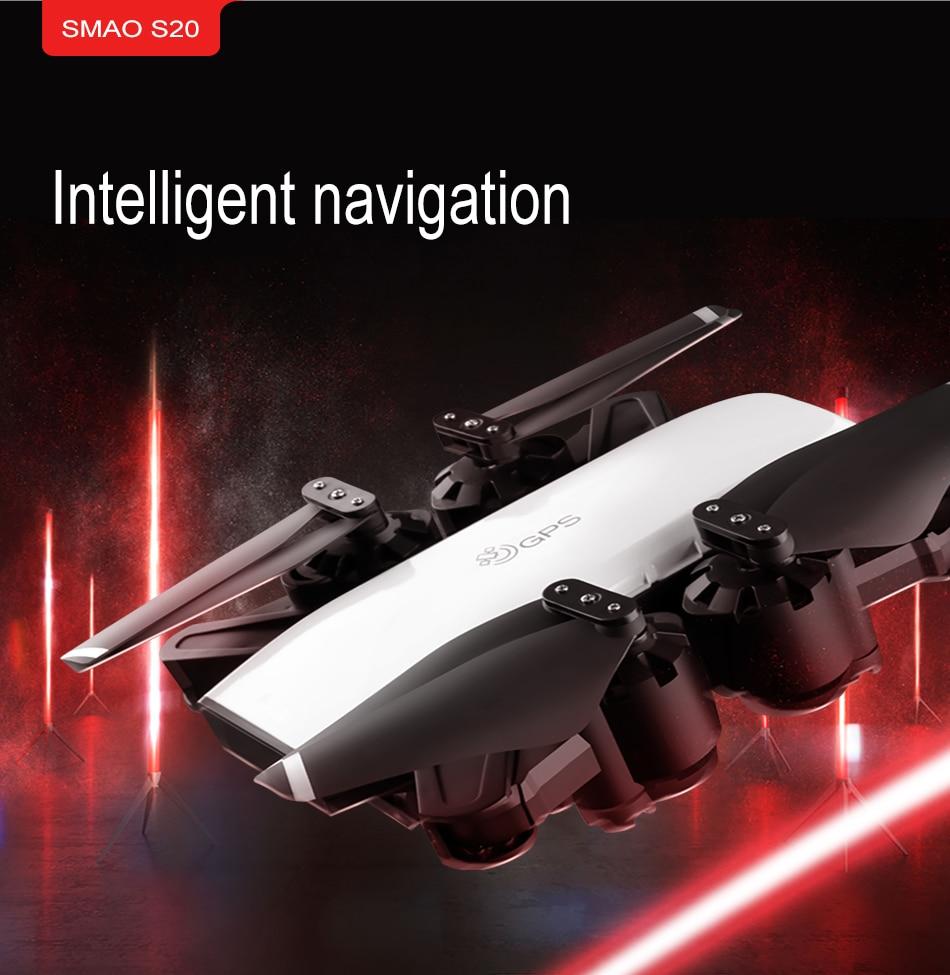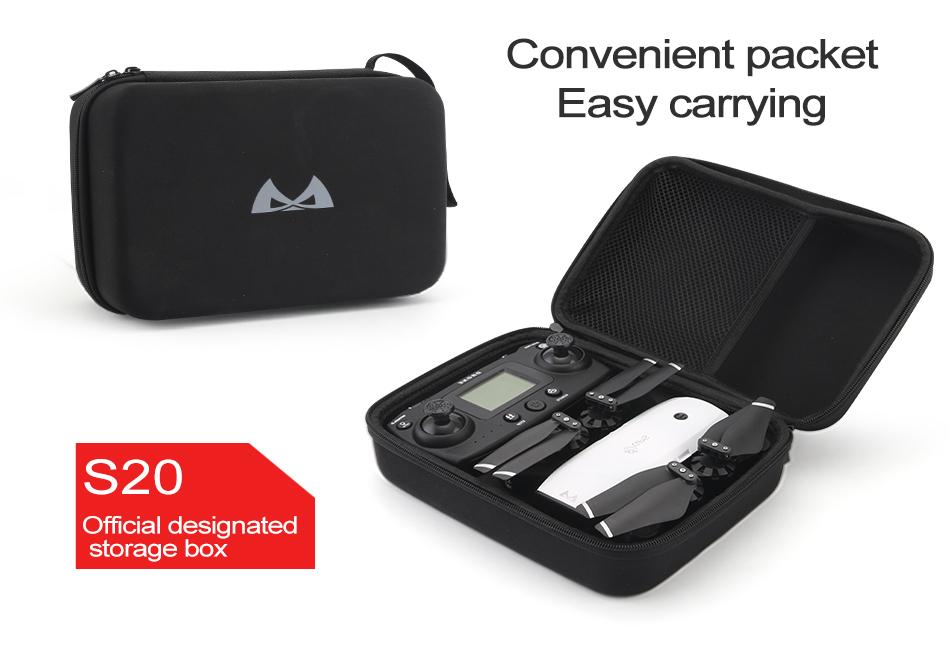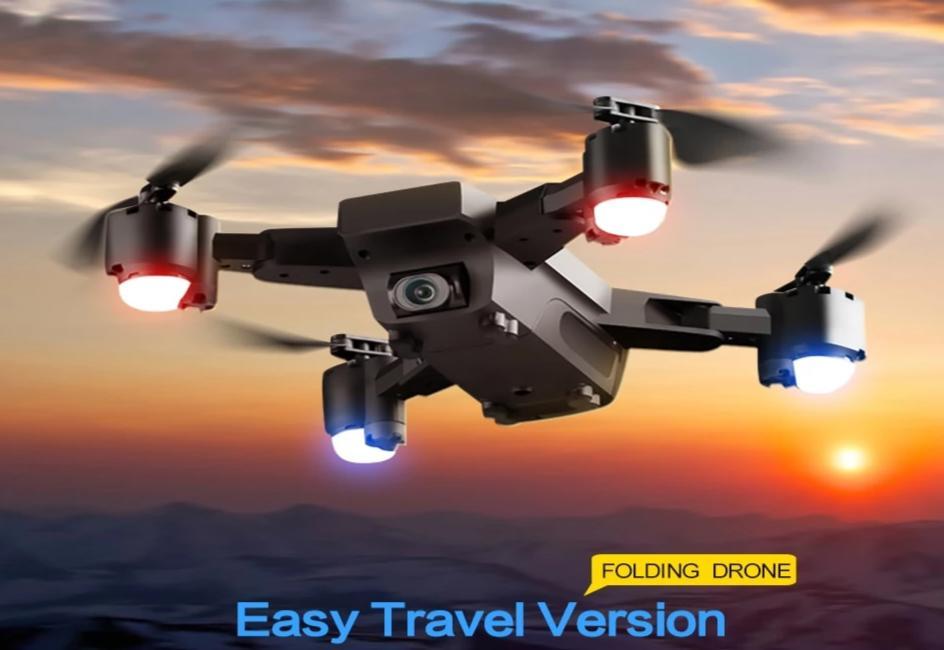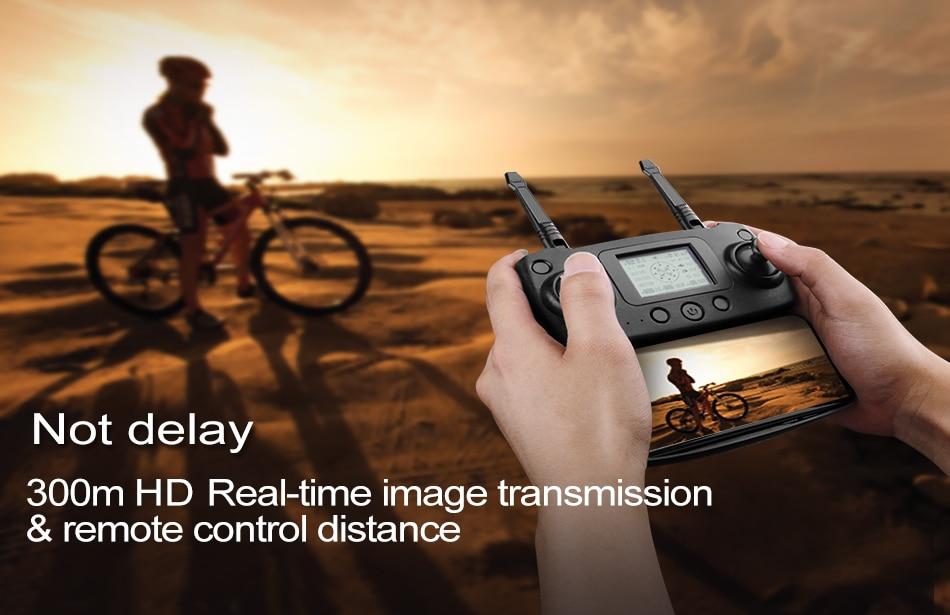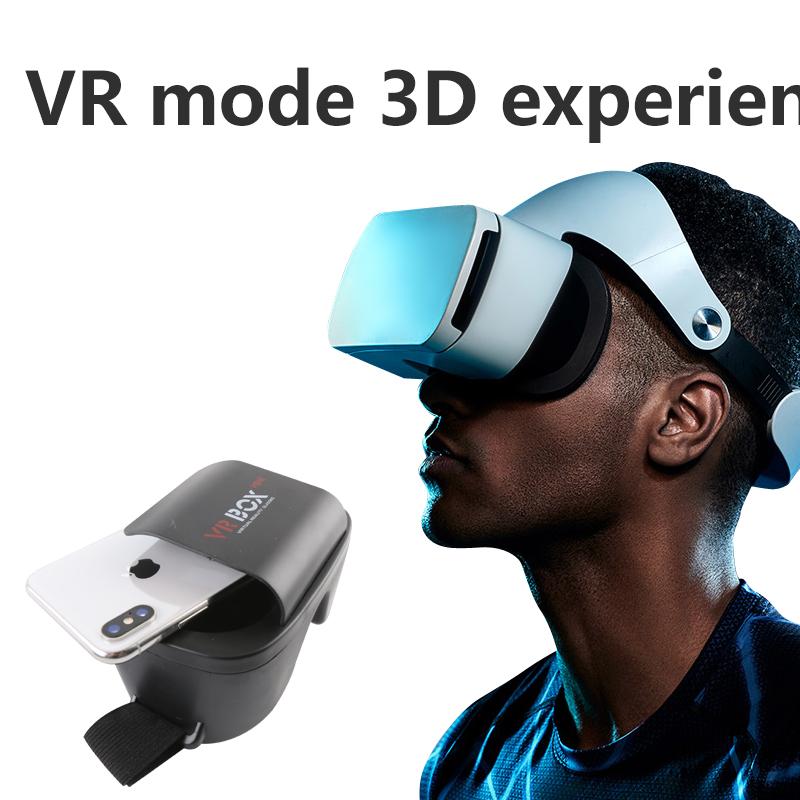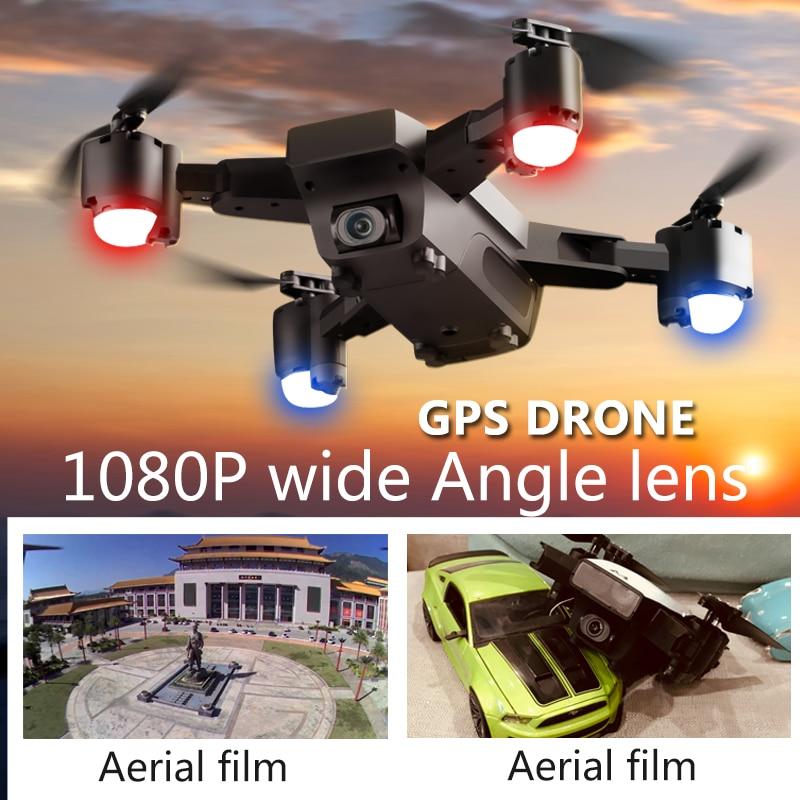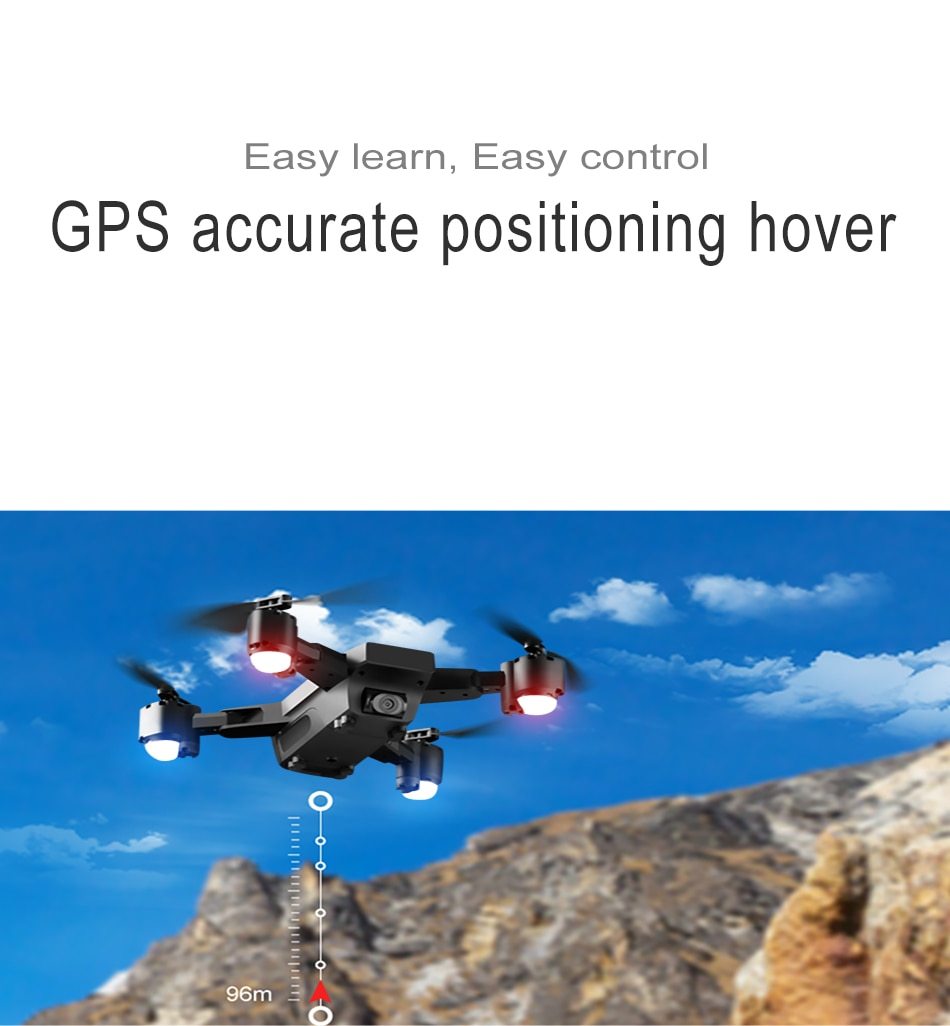 HD Racing Drone Angle Cam
Looking for the ultimate experience on an RC drone?
Check out this gadget here. This powerful S20x Drone gives you the racing drone ability with a 1080P Wide angle camera.
SATELLITE POSITIONING REFUSES TO LOSE REAL-TIME POWER FEEDBACK:
We apply GPS satellite return technology to the drones; you can go anywhere, anytime. Enjoy new intelligent operation, automatically launch satellite signals. With out-of-control automatic return, no power automatic return, and out-of-control range automatic return function to make its flight more secure!
✅️Professional aerial photography
✅️Outdoor travel options
✅️No power automatic return and out-of-control range automatic return function. Let the flight be secure!
✅️When the drone power is near 20%, the protection system starts. The farthest control distance is 20 meters
✅️When the drone power is less than 10%, the aircraft Automatic return
Camera:     1080 p
Frequency: 2.4ghz
FOV: 120 ° Wide Angle
Quadcopter Battery: 3.7 v 1800 mah
Flight time: About 18-20minutes
Charging time: About 50 minutes
R / C Distance: About 100-150meter
Characteristics:
With a folding arm, it's easy to carry.
With the altitude, the mode hold function provides stable flight.
The Wi-Fi function can be connected APP or APK system to take pictures, video, and real-time camera image transmission over the phone.
With 1080p / 720p wide-angle p camera gives a wide range of high-definition photos and video.
With Servo Cardan, you can control the Cardan by the APPLICATION.
With 3.7 v 1800 mah of battery, the time to fly is 18-20 minutes.
With Headless Mode, there is no need to adjust the position of the aircraft before flying.
With a key to the return, the function makes it easy to find your way home.
2.4 ghz Technology Adopted for Anti-Interference.
4 channels that can make up, down, front, back, left fly sideways, sideward right fly and rolling 360 °.
6-axis gyroscope that can have more stable flight and be easy to control.
It has 3-level flight speed to switch, making it more fun to fly.
It can notice 360 ​​° rolling 3D falling in four directions with 4 LED lights.
The quadcopter fuselage is made of high-strength, tough, lightweight engineering plastics and durable strength.
Function: Up / Down, Forward / Backward, Flip Left / Right Flight, Sideways, Light Emitting Diode, Hold Mode, Headless Mode, One Auto Return Key
Package Included:
1 x  RC Quadcopter
1 x Remote Controller
1 x 3.7 v 1800 mah From Battery
1 x USB Cable
2 x Extra Propellers
4 x Helix Guard
1 x Screwdriver
1 x Drone Manual
1 x Wifi Manual
1 x Portable storage bag  
*VR headset not included
15 days warranty ( hardware and water damage not included)
Shipping
Yes we ship anywhere in the world, and our shipping is free!
Our order processing time is 1-5 business days. After dispatch, it usually takes 5-20 business days for orders to be delivered.
When your items are shipped out, you should receive notification from us via email providing you with a tracking number.
If you haven't received one or if the tracking number doesn't work, its okay. Contact us and we'll fix it! If you need
more detailed information, please send us an email at info@byloh.com and we'll help you out!

You have 30 days to ensure you're delighted with your purchase.
*If for any reason you're not happy, you can contact our Customer Service Department within 30 days after purchase and let them know you'd like to return your order.