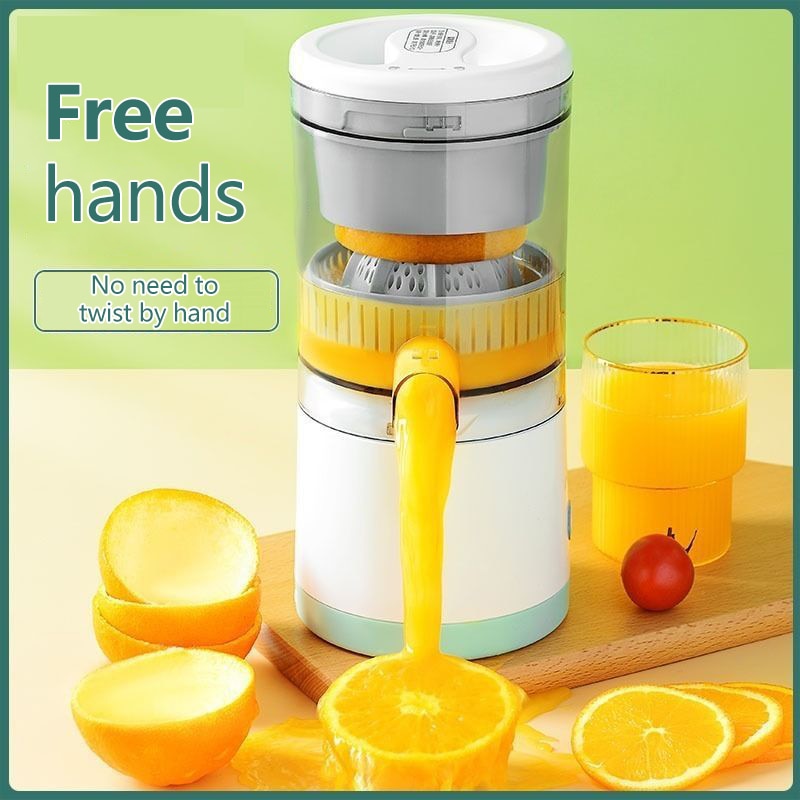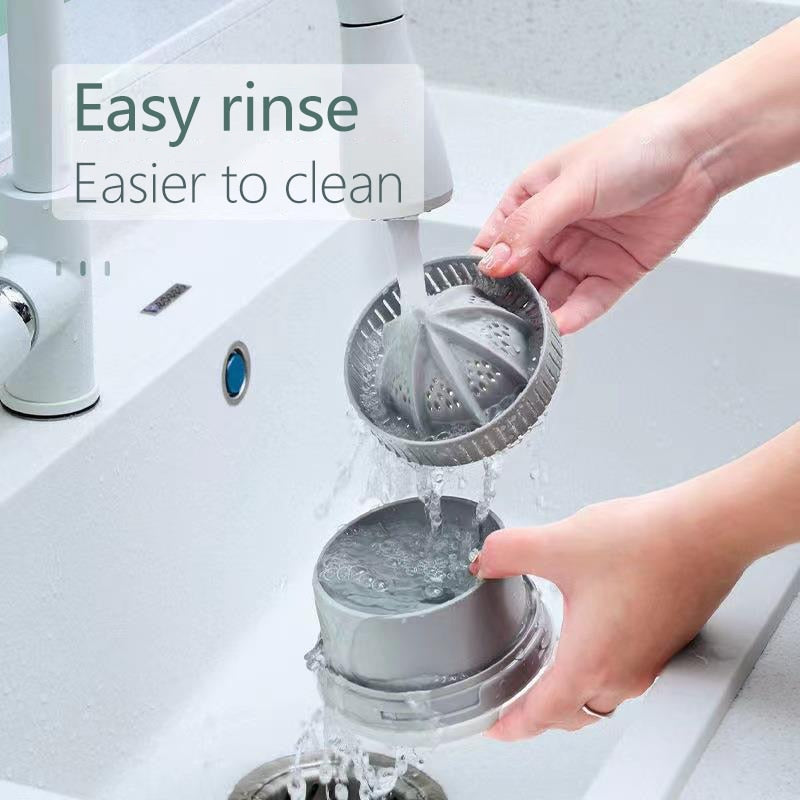 Wireless Citrus Juicer
Are you tired of manually squeezing juice for your morning breakfast?
This new Citrus Juicer no longer needs to be pressed by hand. Only a button is required to control the start, and it does not need to spend too much energy while freeing both hands.
Time is so precious that it is crucial to make the best use of it. This juicer is the solution to save time in almost all natural juice preparations, allowing us to hygienically enjoy our fruits at 100% without wasting anything.
Suppose you're making margaritas, freshly squeezed lemonade, or something else that calls for a ton of citrus juice. In that case, you will be genuinely amazed at how efficient and practical the Wireless Citrus Juicer electric juicer is!
Easy to get lemon juice! Removing the fishy flavor from marinated meats. When the table is full of cuisine, you can't help but thank the good partners on the way to the top of the cooking skills.
90% juice yield: The juice yield is as high as 90%, is cleaner, not wasted, and contains more nutrients and a small amount of fiber to obtain a thicker and smoother texture.

WIRELESS & PORTABLE DESIGN: The Portable Juicer can be carried anywhere in your bag for any outdoor adventure! This USB-C Rechargeable Electric Citrus Juicer is powerful enough to last numerous juicing sessions. The one-size fits all design works with oranges, apples, pears, grapes, lemons, watermelons, and even pomegranates.
EASY TO USE, CLEAN & STORE: Save yourself time and effort. Just unlock the lid to disassemble and wash the parts.
START YOUR HEALTHY JOURNEY: This Wireless Citrus Juicer is designed with four anti-slip feet to prevent slips and slides and a drip-free nozzle that keeps your kitchen counter clean.
The high-quality BPA-free ABS: material of this juicer machine will produce Fresh and Healthy juice for anyone, kids and adults.
 
GOOD TO KNOW
When you get the juicer, please fully charge it before use. For safety, it cannot be used while charging.

Press and hold the switch 3S to start the electric juicer, and press it again to start juicing.

If the button shows a red light, it must be charged.

White light means full charge and is ready for use if it shows.

GUARANTY: Our product comes with a 30-day money-back guarantee. Suppose you're unsatisfied with the quality of it. Just send it back to us for a full refund, no questions asked!
Shipping
Yes we ship anywhere in the world, and our shipping is free!
Our order processing time is 1-5 business days. After dispatch, it usually takes 5-20 business days for orders to be delivered.
When your items are shipped out, you should receive notification from us via email providing you with a tracking number.
If you haven't received one or if the tracking number doesn't work, its okay. Contact us and we'll fix it! If you need
more detailed information, please send us an email at info@byloh.com and we'll help you out!

You have 30 days to ensure you're delighted with your purchase.
*If for any reason you're not happy, you can contact our Customer Service Department within 30 days after purchase and let them know you'd like to return your order.