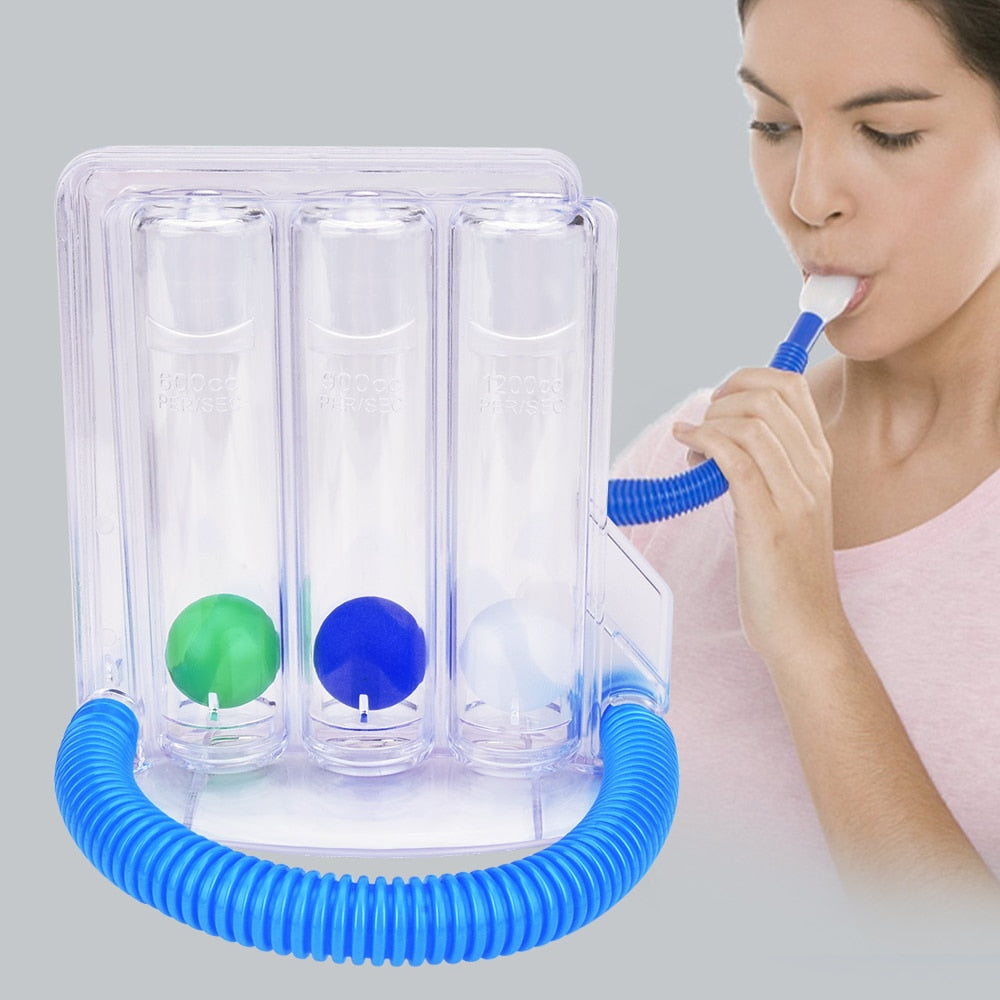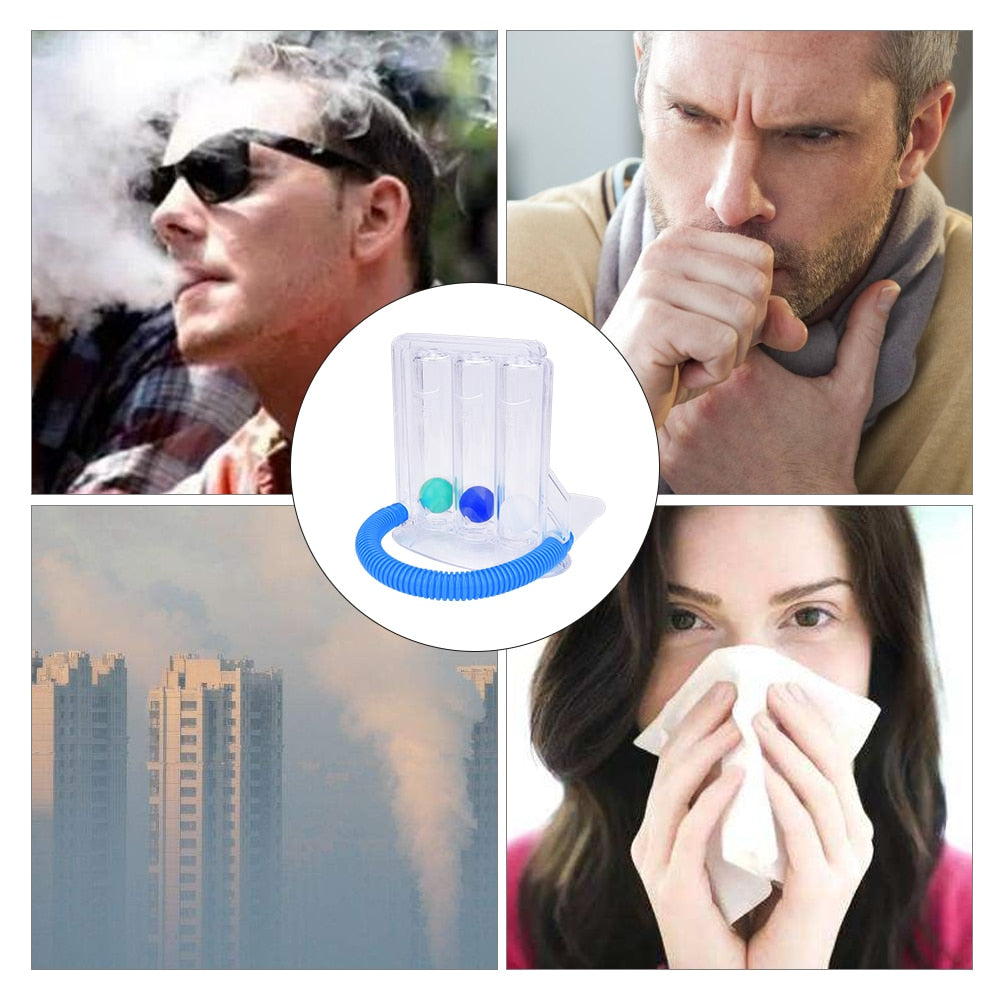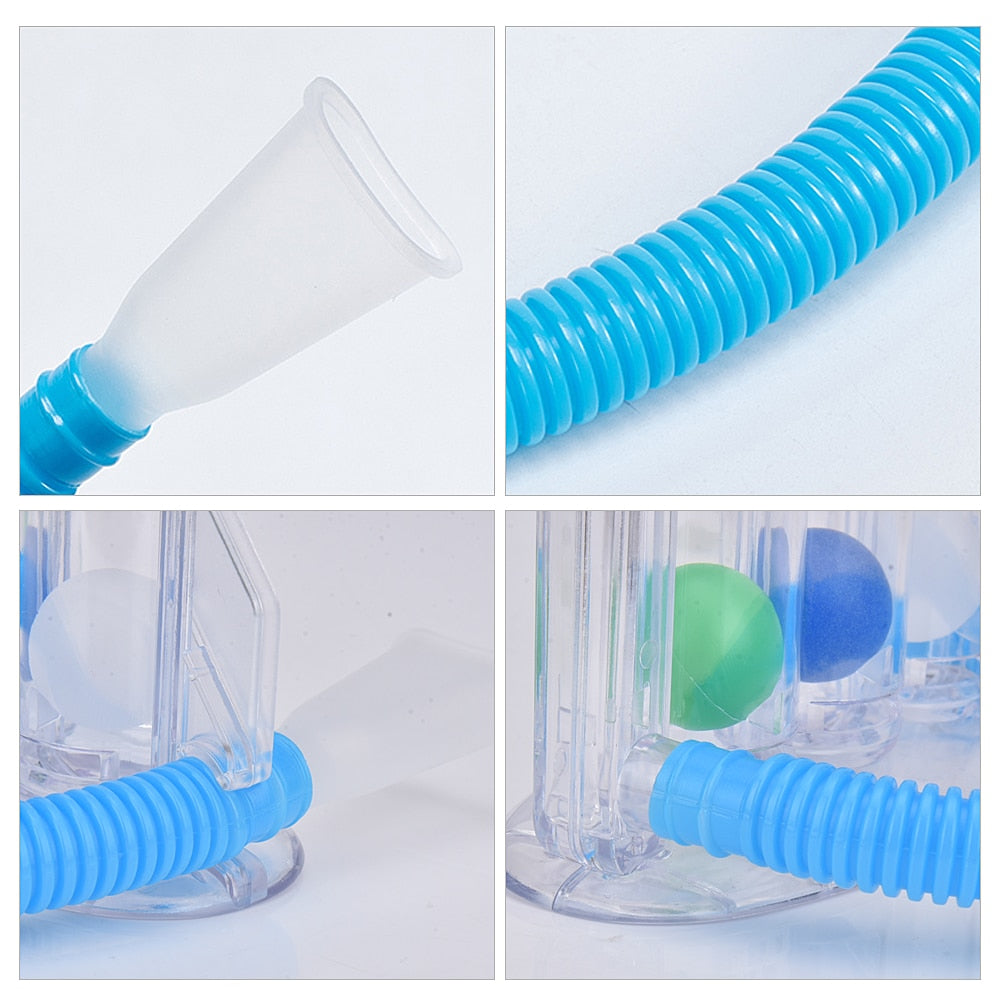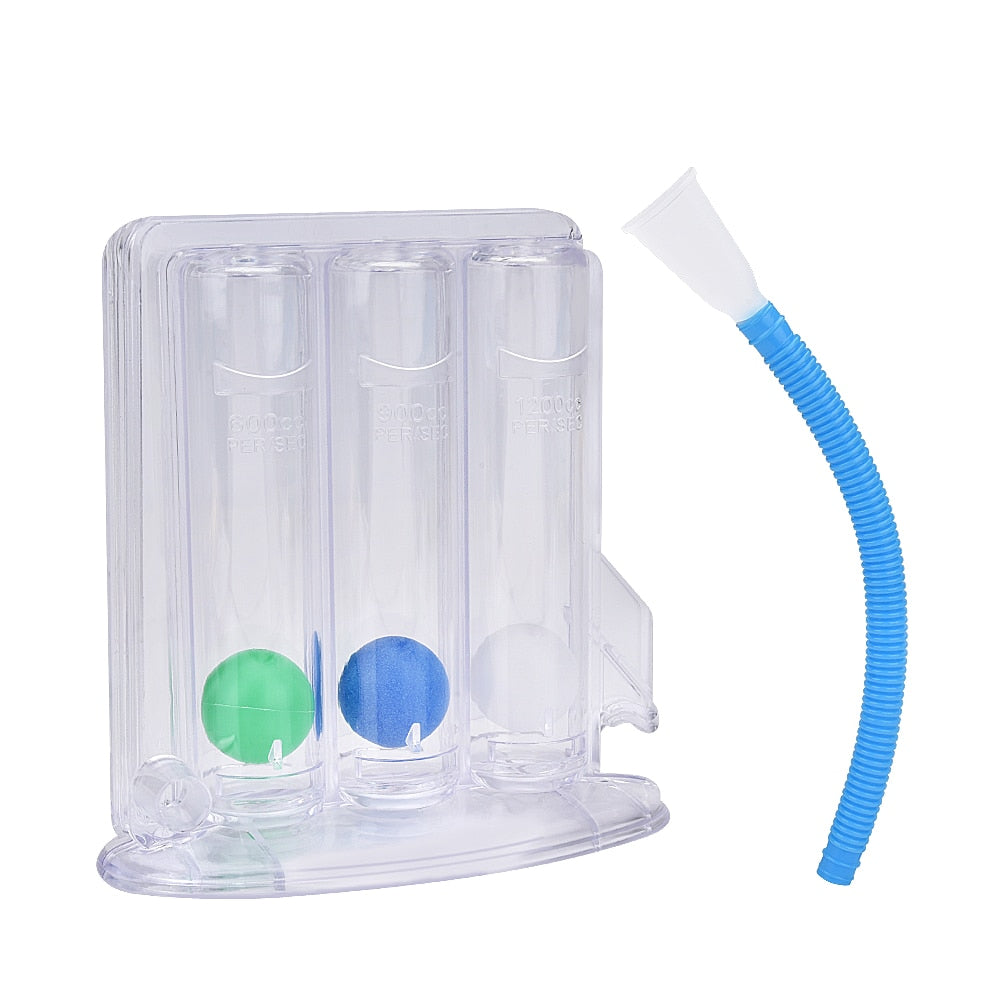 Breath Meter Exercise Machine
A simple exercise to keep your lungs in shape!
A good breathing exercise helps keep your lungs healthy. And that's what the Lung Care Respiratory Exerciser offers. Regularly practicing breathing with it helps strengthen your respiratory system and keeps lung problems at bay.
Benefits:
Help you breathe properly. The LungCare trains you to take slow, deep breaths that help open and clear up your airways. This, in turn, aids in preventing upper respiratory problems like mucus buildup, asthma, pneumonia, and COPD.
Keep lungs and body in good shape. The more you exercise breathing properly with LungCare, the more efficiently your lungs deliver oxygen to your entire body. This helps you better resist aging and disease. 
    
Easy to use. Your objective is to inhale deeply and make the color-coded balls float in each column. Each ball represents the air you've breathed in: white means inhaling 1000 ml/cc, green with 2000 ml/cc, and yellow with 3000 ml/cc.
You can measure and record your highest inhaled effort. Help fight stress and anxiety, too. When you inhale deeply, it clears your mind, eliminating stress and anxiety caused by daily routine and activities. You can go on through the day with lighter, positive vibes.


Perfect after surgery, too. If you've undergone surgery and have difficulty grasping air, Lung Care helps keep you on track and restore your normal breathing.
A breeze to carry & clean. The LungCare comes compact, making it easy to stow in your bag and bring wherever you go. You can use it at home, in the office, in your car while stuck in traffic, and more. It's easy to disassemble, too, and clean under your sink tap.
How to use:
Insert the breathing tube into the air inlet. Make sure it's securely attached. Then, attach the mouthpiece to the other end of the breathing tube.
Next, place the mouthpiece inside your mouth. Seal your lips around the mouthpiece tightly.
Breathe in (inhale) slowly and deeply, with your lips still sealed tightly around the mouthpiece.
Hold your breath for 3 seconds before removing the mouthpiece. Then, slowly exhale. Take a few recovery breaths and start the cycle again.
Your goal is to move the ball as high as you can. You can raise the ball in a short distance at first. But as you continually practice, you'll be able to breathe in more air.
If you feel lightheaded or dizzy, stop the exercise and rest first.
Product Specifications:
Package includes: 
1 x Respiratory Exerciser
1 x Breathing Tube
1 x Mouthpiece
1 x User manual
Material: ABS Plastic
Size: 14 x 17 x 7 cm
Shipping
Yes we ship anywhere in the world, and our shipping is free!
Our order processing time is 1-5 business days. After dispatch, it usually takes 5-20 business days for orders to be delivered.
When your items are shipped out, you should receive notification from us via email providing you with a tracking number.
If you haven't received one or if the tracking number doesn't work, its okay. Contact us and we'll fix it! If you need
more detailed information, please send us an email at info@byloh.com and we'll help you out!

You have 30 days to ensure you're delighted with your purchase.
*If for any reason you're not happy, you can contact our Customer Service Department within 30 days after purchase and let them know you'd like to return your order.